Ashleigh Poxon and Michael Ranft's wedding/partnership grove
Wedding 26th May 2009, Celebration 30th May 2009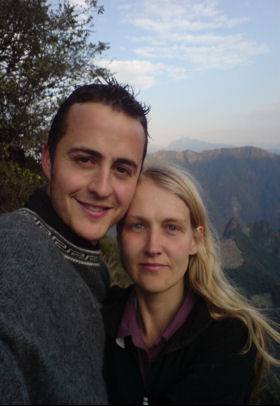 We chose the highlands to be married in because we love the feel and spirit of the place. There is a sense of magic and mischief in the forests and it seems only right that creating our own little wooded sanctuary would add to this!
We have set up a grove with 8 trees and we would love it if you could contribute additional trees as a wedding gift to us. We intend to visit and walk in our grove in the future so we will let you know how it is getting on!