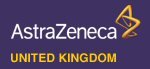 In 2004, employees at the pharmaceutical company Astra Zeneca chose Trees for Life to be the beneficiary of the Give as You Earn Scheme. Astra Zeneca then chose to match this funding and arranged the employee's payroll accordingly. The scheme allows individuals to donate to charities from their pre-tax earnings, so money that would be going to the taxman is passed on to their chosen charity.
For more information on the Give as you Earn Scheme, visit http://www.cafonline.org
Return to Companies supporting Trees for Life.