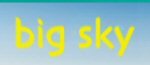 Big Sky, based in Findhorn, Scotland is the printers of choice for Trees for Life. It is one of the few truly eco-friendly printers in the UK, having recently received ISO 14001 accreditation. Its services include graphic design, offset-litho printing, digital printing, book production, scanning and proofing, copying and binding.
Big Sky is committed to reducing its negative environmental impacts, contributing to the quality of the human environment locally, supporting projects for re-forestation, health, youth and child welfare and a disaster relief team.
Additionally, it uses 100% local renewable energy, vegetable oil-based inks as standard and safer, more environmentally friendly press washes. Any chemicals it still uses are collected by a waste management company and recycled or disposed of safely. It recycles its waste paper, and plans deliveries so as to minimise transportation.
It doesn't charge a premium for recycled paper. The recycled stocks it uses are of excellent quality and difficult to distinguish from virgin grades. It can source Forestry Stewardship Council certified papers as an alternative to recycled paper and of course is happy to use any type of paper or board that is commercially available.
Big Sky has given Trees for Life donations around Christmas time for a number of years, and has also supported the charity by giving discounted rates on printing.
Return to Companies supporting Trees for Life.