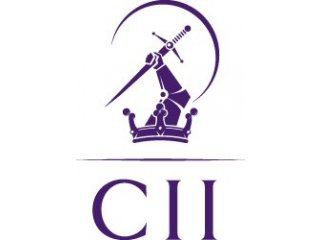 The Chartered Insurance Institute (CII) is the premier professional organisation for those working in the insurance and financial services industry.
It is dedicated to promoting higher standards of competence and integrity through the provision of relevant qualifications for employees at all levels and across all sectors.
In March 2007, it teamed up with Trees for Life for a promotion encouraging its members to switch from receiving paper mailings to email updates about the Institute, pledging to donate 10p for every email received. So far the promotion has raised over £2,600 for Trees for Life.
"Given the increased focus on environmental issues and climate change, the CII wanted to reduce the number of paper mailings sent to our members. The CII chose to support Trees for Life's reforestation programme in the Scottish Highlands because Trees for Life are a UK charity and provided bespoke corporate support schemes which they were able to tailor to the CII. The incentive of the CII providing 10p to Trees for Life for every member's email address received proved extremely popular, with a total of 1960 providing their email address so far. In addition to Trees for Life we also recycle paper, cardboard, pc monitors, drives, printers, toners, fluorescent tubes and mobiles, and in the first year this was the equivalent to 316 trees."
Clare Beadle, Membership Scheme Adviser, The Chartered Insurance Institute
Return to Companies supporting Trees for Life.