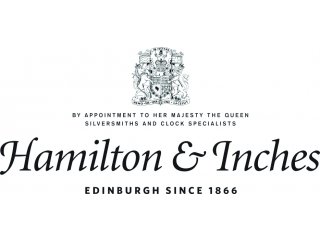 Independently owned and highly individual, Hamilton & Inches has maintained its own silver workshops, almost the last of its kind, in the heart of Edinburgh since 1866. Over the three floors above the Georgian showroom is a team of highly skilled craftspeople. The techniques used have changed very little in the company's history. The skills mastered by our craftsmen are passed down to the next generation through an apprenticeship programme in order to keep the tradition of handcrafted silver alive.
Almost every piece of silver that is created in the workshops has taken inspiration from nature, and specifically drawn from the Scottish countryside. Our shelves are adorned with silver stags, pheasants, thistles, great birds of prey and the modest wood mouse. The preservation of Scotland's countryside and woodlands is vital to us all.
We are delighted to join Trees for Life. The decision to become supporters was a team one.
We have been sensitive to the necessity of reducing paper waste and recycling for some time and encouraged by the positive step in introducing a carrier bag fee by the Scottish Government, we decided to further our action in joining this dedicated charity.
Our business is traditionally incredibly paper heavy, the importance of physical documentation when dealing with not only high value items, but items which carry a great deal of sentimentality has always been imperative. However, we are working closely with our IT specialists to create dependable and secure online systems which will reduce paper wastage in every way that we can.
Return to companies supporting Trees for Life.