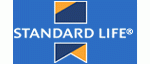 "Trees for Life were an obvious choice and the perfect partner for us. Their Caledonian Forest restoration project is of significant global importance and at the same time we were delighted to be supporting a very hard working UK charity with visible results. Through our Treemail and Go Paperless schemes with Trees for Life, we have been able to considerably reduce the environmental impact of our communications with shareholders and achieve significant financial savings."
Andrew Marshall-Roberts
Head of Corporate Responsibility, Standard Life
The global asset managing business, Standard Life, first joined with Trees for Life in October 2005 with its 'Treemail' promotion. This was an enormous success and led to the company receiving over half a million e-mail addresses from members of The Standard Life Assurance Company who opted to receive their shareholder communications electronically. This resulted in a donation of £150,000 being made to Trees for Life.
In 2007, Standard Life's current 'Go Paperless' activity was launched. This new campaign aims to encourage as many customers as possible to sign-up to receive their statements via a secure, online Document Centre rather than receive paper statements. This time, Standard Life pledged to plant a new seedling for the first 10,000 customers signing-up to the Document Centre. Standard Life has already met this target.
Standard Life will continue to promote 'Go Paperless' and encourage as many customers to receive statements, and other communications, via Document Centre throughout 2008 and beyond. They are committed to running its business to high ethical, legal and professional standards.
Corporate Responsibility is a fundamental part of Standard Life's business, philosophy and culture. It believes that a company run in the long term interests of its shareholders should manage its relationships with its employees, suppliers and customers and act responsibly towards the environment and society as a whole.<>
Standard Life has a long-term commitment to its social, environmental and ethical responsibilities. In relation to the environment, its aim is to consume less of the world's resources; recycle more; and dispose sensitively of the waste that can't be recycled.
It is committed to continually improving performance in the following areas:
Minimising consumption of natural resources, including energy, paper and water,
Reducing waste to landfill by encouraging recycling
Working with suppliers to reduce their environmental impact and ensure best practice,
Engaging its people and other stakeholders in initiatives that will have a positive effect on the environment, and
Measuring, monitoring and reporting publicly on the key aspects of its environmental performance.
Standard Life, and their support for our work, are featured in our video clip about Corporate Support for our Work (8.4 mb).
Return to Companies supporting Trees for Life.