Glen Affric – 60 years wild!
A visit to Glen Affric National Nature Reserve gives the sense of what a restored wild forest in the Scottish Highlands feels like. Majestic old Scots pine trees dot the landscape, while beneath them are their descendants, all reaching for the sky so that they can grow ever taller and become the next generation of statuesque trees. Among the Scots pine are shimmering birch trees and on the ground are a myriad of wild plants, including rare ferns and flowers. Add to this the sound of water falling and flowing and birds, like rare crested tits, calling and singing, and you quickly realise why our ancestors regarded woods as magical, mysterious places.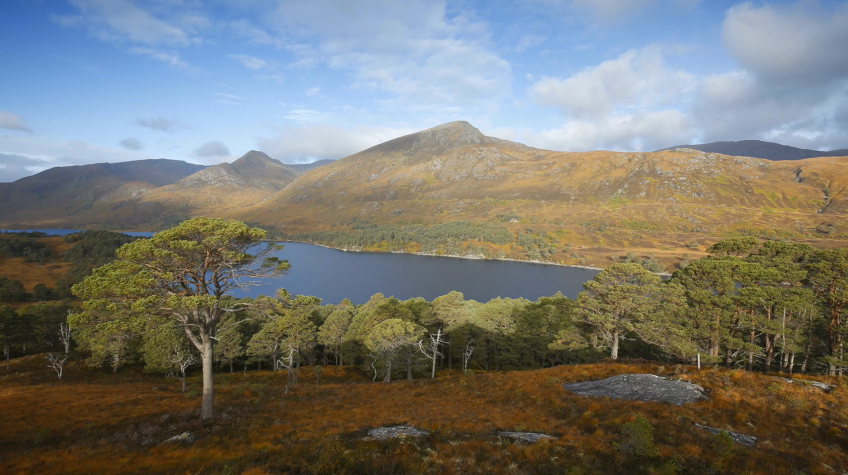 But 60 years ago this was not the destiny of Glen Affric. It was owned by the Forestry Commission and their main priority at that time, after the devastation and hardship of the Second World War, was to grow as much commercial timber as possible. Some parts of the glen were planted with dense conifers that would have changed its character forever if they had been allowed to dominate.
Fortunately, enlightened foresters quickly realised that Glen Affric was something special. It was the largest of the very few remnants of the ancient Caledonian Forest pinewoods that once covered huge areas of Scotland.
The importance of Glen Affric was highlighted in H M Steven and A Carlisle's seminal book, The Native Pinewoods of Scotland in 1959. Forester Finlay Macrae had been one of Professor Steven's students and he was inspired to take a different approach at Glen Affric when he took on responsibility for managing it. Instead of covering it with dense plantations of commercial trees, Finlay collected Scots pine seed, grew them on and oversaw the planting of some 8 million trees while he was responsible for the glen. Eventually, the commercial timber trees were removed as the priority became to restore this jewel in the Scottish landscape. Others followed in Finlay's footsteps, including Alan Watson Featherstone, Trees for Life Founder, who began to protect trees from the risk of being eaten by hungry red deer and then worked with the Forestry Commission to fence off areas of Glen Affric so the forest could recover without the threat of grazing by deer. Meanwhile another forester, Malcolm Wield worked to ensure deer numbers were low enough so young trees could establish and completed the task of removing the non-native commercial timber trees.
All this work and that of many others too resulted in Glen Affric being declared a National Nature Reserve in 2002. It now attracts over 100,000 people each year. They come to experience one of the finest pinewoods in Scotland; walking, hiking, cycling and camping in an incredibly beautiful and precious landscape. Just last month, I had a long weekend in Glen Affric as part of a reunion of friends from college. We spent a wonderful weekend exploring Glen Affric, discovering the rare plants and birds, but most of all feeling refreshed and alive in such a wonderful place.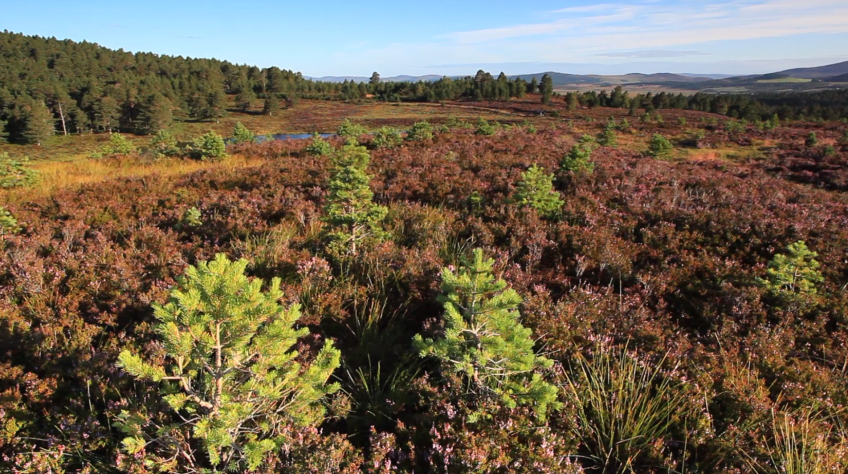 However, my friends quickly realised that as soon as you step outside the fenced areas, you enter a different world; a bare, barren, but also quite beautiful, landscape. This is the Scotland many people think is how nature intended it to be, but the truth is very different. Caledonian Forest would soon grow over much of this land and the landscape would be transformed into a matrix of woodland, moorland, peatbog and mountain tops alive with wildlife, given the chance.
This is the next challenge for Glen Affric. The forest needs to break out from behind the fences that currently protect it. This means working together with landowners and managers across large areas of the landscape to ensure deer numbers are at the right level to allow forest recovery. This does not mean an end to the traditional life of many in the glen. Deer stalking, fishing and shooting are a vital part of the local economy and of what makes this part of Scotland such a special place. These traditions need to be added to, not lost. I look forward to the day when red deer stags still stand proud as the Monarch of this Glen, where they can live in a wild forest as well as on moorland. I look forward to a time when the stags share their glen with more wildlife – wildcats, capercaillie, golden eagles and, one day, lynx. I look forward to a time when the descendants of today's stalkers and foresters can live a full and happy life in a glen that provides them with a livelihood that means they want to live there and not migrate to the cities like so many others have done. Let's hope that whoever is caring for Glen Affric in 60 years can look back and say that the people responsible for the area today were instrumental in making that happen.
Steve Micklewright
---
Watch: 'Glen Affric: A landscape worth restoring'
Narrated by acclaimed cameraman and filmmaker Gordon Buchanan, this five-minute film – 'Glen Affric: A landscape worth restoring' – celebrates 60 years of forest restoration in the glen and highlights the opportunities for wildlife and the local economy going forward.