GRNLND2018 – Trees for Life: Carbon Offsetting and the Caledonian Forest
This spring Matthew and Leo will be travelling to Arctic Greenland, undertaking a 40-day expedition with both scientific and mountaineering objectives. Before setting off they kindly chose to offset the carbon footprint of their expedition by planting trees with us – restoring the wild forest. They will continue fundraising along the way for Trees for Life and Anxiety UK and have pledged to match the first £400 of donations themselves.  Matt wrote this blog to show why he believes carbon offsetting is so important.
There are few conversation topics as likely to stir up a heated debate among friends as the morality of air travel. It is one of the most flagrant examples of inequality in our modern world; less than 1/5th of the planet's population have ever flown in a plane, and yet this form of transport emits more CO2 annually than all but 7 countries. For the business and pleasure of the privileged few, we contribute to global climate change for all.
And yet, for many of us aviation is an essential part of our modern existence. It allows us to visit far-flung friends, to escape the dreich days of our (at times) dismal Scottish climate and to explore the wonders of our planet. It can seem a hard habit to kick, and an even harder circle to square ethically.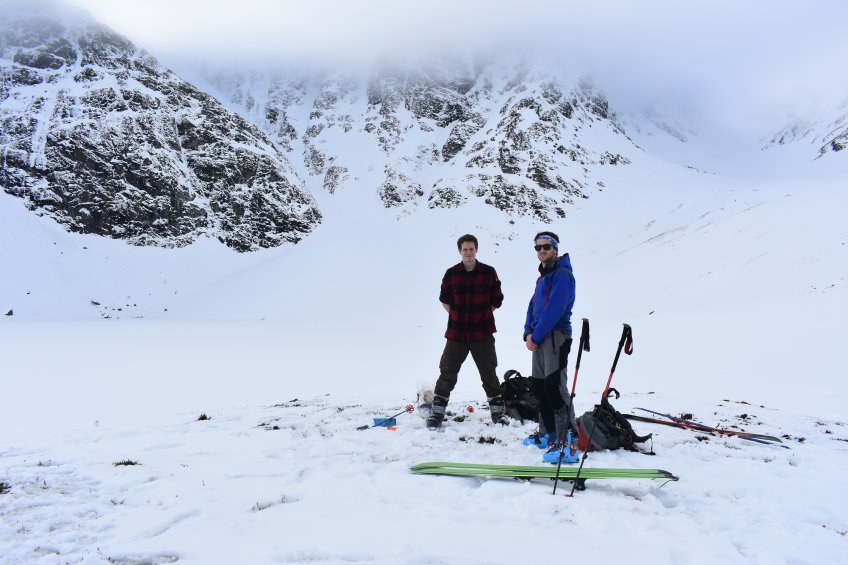 Its something I have personally struggled with for a while and my uneasiness has never been greater than this year, when, in two weeks time, I will be flying to Arctic Greenland to undertake a 5 week, two-man expedition that I have spent much of the last year organising.
The rapid melting of Arctic glaciers and sea ice is something that troubles me greatly. This part of our world seems so clearly to be a barometer for the rest of the planet; a harbinger of the climate chaos that is likely coming this century. To knowingly, actively make a contribution, no matter how small, to its continued demise does not sit well with me at all. And yet, I also believe strongly that the scientific research our expedition will be undertaking is important, and will play its part in the continued effort to predict the consequences of glacial melt in the Arctic.
Carbon offsetting is often dismissed by people, for a variety of reasons. Some claim that it isn't a 'like for like' solution, or that it is problematic because carbon accountability can be so difficult. For sure, there are schemes out there which do over-promise and under-deliver and, undoubtedly, some outright scams too. But there are also organisations like Cool Earth, Climate Care, Gold Standard and, of course, Trees for Life, who all do fantastic work and really put your money to good use. For me the latter was the obvious choice to donate to. Having lived most of my life in Scotland, the restoration of the Caledonian Forest is a project I value enormously. I also like the idea of putting my offsetting to work in my own country, where I can support local communities and see first hand the results of my action.
But that's not to say that I have no qualms whatsoever with carbon offsetting as a concept. It is, for most people, primarily a way to offset emotional guilt and only rarely does it achieve an actual "offsetting" effect or even one comparable in size to the initial pollution. It also isn't something that we should use to excuse our emissions-related decisions. If we decide to fly, buying back the carbon we emit is not the same as not flying; the altitude at which the emissions are released and absorbed, for instance, will be different. Nonetheless, if one has made the decision to fly then I believe strongly that it is right to carbon offset, no matter what specific form that takes. Not only are you then doing something good for the planet, but you are also actively acknowledging that your decision to fly is, in some way, harmful and, on a large scale, unsustainable. I think that is important.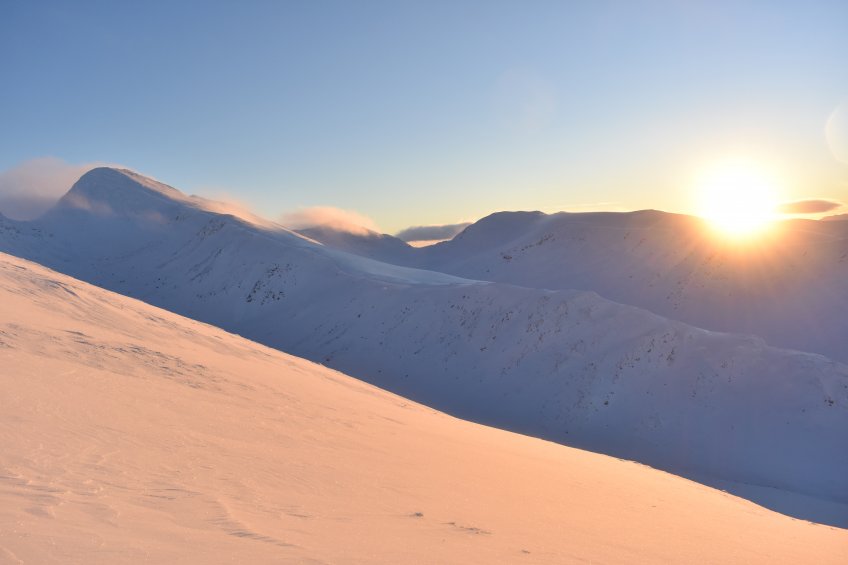 Having committed to organising my Greenland expedition this spring, I was determined to minimise its environmental impact. By helping Trees for Life to restore the Caledonian Forest, our expedition has already committed to sequestering 3.2 tonnes of carbon dioxide. But in addition to our donation, we also want to use the platform, which an endeavour of this nature gives us, to raise further money for this fantastic organisation.
If you're reading this article then you are doubtless well aware of the multitude of benefits that Tress for Life's work confers on both Scotland's people and environment. So please, spread the word to friends and family about our Arctic adventure and see if our expedition and the challenges it presents can inspire them to donate to the Caledonian Forest. Likewise if you come across people in your life who are looking to carbon offset but don't know how or where to start or what to do, point them in the direction of Trees for Life. Then, at the very least, they will be helping to rebuild one of the most beautiful and precious ecosystems on the planet. One that will benefit Scotland's people, plants and animals for generations to come.