Highland Campervans was established in 2007 with a view to giving customers from home and abroad the freedom to tour and explore wild places, majestic mountains and native woodlands, all of which are within easy reach of our base near Inverness in the beautiful Scottish Highlands.
As a business and as individuals we recognise our duty to protect and preserve the fragile ecosystem which surrounds us, and we invite our customers to follow suit.
Staff training and awareness has included an outdoor workshop near Glenmore on the principles of adopting a 'Leave no Trace' policy, a business seminar on 'Sustainable Tourism', as well as using natural products to clean and refresh vehicles between hires, recycling water and re-using other materials where possible.
Customers are made aware of our preference to conduct business via email and telephone in the first instance and therefore avoid sending out paper needlessly, which is also why we refer people to our website for information.
At the point of booking, there is an option to donate to 'Trees for Life', and visiting customers also have this opportunity from the information posted on our notice board at the base. During the handover procedure, we are clear about maintaining a 'Leave no Trace' attitude and using only the biodegradable washing and sanitation products placed in each van.
We are aware that there is still a lot of ground to cover on our journey towards becoming more Carbon Conscious, but we are delighted to offer support to an organisation which is committed to making a big difference in such an important area of conservation.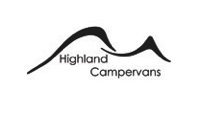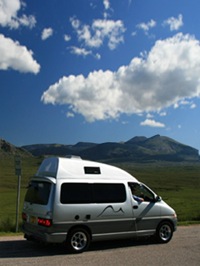 Read more
---
Donations
Donated by
Highland Campervans
28/10/2016
Donated by
Highland Campervans
23/08/2011