Isra Eco-Chalet is a unique ski chalet in the heart of the beautiful Chamonix region of France. The stunning five star Eco-Chalet is built to high ecological specifications, and includes the use of local renewable materials in its construction, solar powered heating and is spring water fed. Its south facing design encourages passive heating, and adheres to feng shui principles to create a soothing and relaxing environment. We also encourage recycling where possible.
To further raise environmental awareness, and to give something back to the environment, we have pledged to plant a tree for every group that stays at Eco-Chalet Isra. And what's more, if you wish to dedicate 5 trees to the grove, we will add another one! Alternatively, you can START A GROVE for family and friends, or to celebrate an event. For an initial £50, you get a grove Web Page, eight trees to start the grove, a personalised certificate and details of the grove once it has been planted. And what's more, if you tell us that you've started a grove, we'll dedicate another tree to the Isra Eco-Chalet grove!
We aim to have your stay at Isra Eco-Chalet make a positive impact on both local & planetary environment; -each small step counts, each one of us can make a difference.
With many thanks to...
Ian SKINNER & family (visited Isra from the 16th to the 23rd June 2007)

Bart De CEUAERT & family (22nd to the 28th July 2007)

Virginia SANTONE & family (from 31st July to the 2nd August 2007)

Richard & Fiona YEOMANS (3rd to the 11th August 2007)

Lydia LIM & family (11th to the 18th August 2007)

Jane HOWARD & family (18th to the 25th August 2007)

Andy MITCHELL & family (29th December 2007 to 5th January 2008)

Mary BELL & family (visit Isra from 16th to 23rd Feb 2008 )

The BISHOP family (Christmas 2007)

Eivind and Rocio HOLMBOE (26th January to the 2nd February 2008)

Rachael GERBER, Su-yin MITTEMAIER, and Tania GELMETTI and friends (9th - 16th Feb 2008)

Nick and Nicoletta WEBBER, family and friends (23rd Feb - 22nd March 2008)

Luka VALEK and friends (22nd - 29th March 2008)

WHITTLEY family (29th March - 5th April 2008)

Caroline COLLIER (5th - 12th April 2008)

Florian KNOERRICH, Professor SCHILLING & their families who stayed for New Year 2010.

Svetlana, Dmitry & AlexandrSUVOROVA. Andrey, Elena, Varvara & Alexandr ANISIMOVA & Andrey & Galina LEONTYEV who all stayed for the Orthodox Russian Christmas in 2010.

Familles CHANVIN et WAUQUIEZ pour un Noël féerique 2010 sous la neige.

BUEHLER family from 27th December 2010 to 5th January 2011

LEVE family from 24th to 29th January 2011

Famille AZOULAY from 3rd to 6th Febuary 2011

Sheena TOWNLEY and family from 18th to 27th Febuary 2011

PERONNEAUD family from 27th Febuary to 5th March 2011

WILMS family from 5th to 12th March 2011

Elisabeth GAHLERT from 19th to 26th March 2011

LEMONNIER family from 16th to 23rd April 2011

Elinor IVES and family from 21st to 28th May 2011

PURCELL family from 25th June to 2nd July 2011

THUAULT family from 30th July to 6th August 2011

Michela MOLENDI and family from 7th to 11th December 2011

Nezar KADHEM and family from 16th to 24th December 2011

Anthony MACKLE and family from 24th to 31st December 2011

2012

Chris BULLOCH and family from 14th to 21st January

Diego COOK and family from 25th January to 1st February

Daniel SANCHEZ and family from 3rd to 5th February

Gail RADCLIFF and family from 11th to 18th February

Jennifer BUCCA and family from 18th to 25th February

Laurence CHAVOT-VILLETTE from 25th Feb to 3rd March

Hanne KREIBERG and family from 6th to 11th March

Marc SAUER and family from 17th to 24th March

Guillaume GAUTHIER from 31st March to 1st April

BRENNAN HEALING GROUP from 7th to 11th June

Jamshed VAKARA & Grandma from 24th to 28th June

Hussein KADHEM and friends from 5th to 8th August

Philippe BOUTHELOT and family from 11th to 18th August

Patricia VALERY and family from 22nd to 29th December

2013

Celine CONSEIL and family from 29th December 2012 to 5th Jan 2013

Kim SHAYLOR and family from 19th to 26th January

David AZOULAY and his team from 31st January to 3rd February

Micheal GUNNING and family from 8th to 15th February

Marc USHER and family from 23rd February to 2nd March

Julie WATRIN and family from 2nd to 4th March

Laurence CHAVOT-VILLETTE from 9th to 16th March

Nancy MONTERO and family from 23rd to 30th March

Miles HUMBERSTONE and family from 30th March to 6th April

Nathalie GOURE and family from 19th to 21st April

LANDY family from 21st July to 2nd August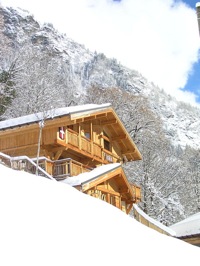 Read more
---
Donations
Donated by
The Isra Eco-Chalet
23/08/2011