In the meetings industry, it's easy to only talk, talk, talk. Sometimes it's even just what people do. Not long ago some of them spoke about green thinking without taking any real action - just because it was fashionable and trendy. They wanted to belong, but they had cheap commercial or PR grounds in mind. Fortunately, we have left this era unexpectedly fast. Nobody can ignore the genuine concern for a healthy, eco-friendly society anymore. Every aspect of social and ethical actions even gets a chance.
So at Meeting Media Company, the publishing house of HeadQuarters magazine and MIM magazine, we have lately decided to take the matter in our own hands. Of course we print on recycled paper and when we travel to do reports, we try to take the train as much as possible - instead of the plane or the company car for instance - but we were longing to initiate something bigger, something every person in the meetings industry could relate to and could actually take part in.
We have bought a company grove in the Caledonian Forest, a world-famous green restoring project of Trees for Life. The idea is to plant a meetings tree on every occasion we think fit: associations, industry partners, friends, etc., with outstanding or original initiative to make the world a better place. This year for instance Adelaide Convention Centre was offered a tree to congratulate them on their comprehensive recycling and food management programme. And it will go on like that, until we've planted thousands of trees together with the entire meetings industry. Then the big dream will be accomplished: a real Meetings Forest!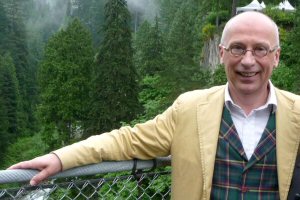 Marcel A.M. Vissers, Owner of Meeting Media Company and Editor in Chief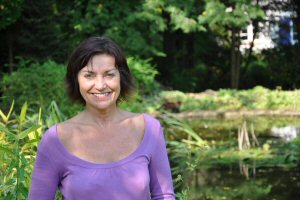 Cecile Caiati-Koch, Managing Director
This is ICCA's EURO 3,000 contribution towards a great environmental project that is linked to the meetings industry, paid from its 2008 budget, in recognition of the necessary carbon impact caused by staff and Board flights and the day-to-day running of our organisation during that year.
To give back on all the meetings industry has given me. Thanks Marcel and Cecile, nice initiative! Robin.
Read more
---
Donations
Donated by
Meeting Media Company
23/08/2011