The Printed Bag Shop is one of the UK's leading suppliers of printed carrier bags. Specialising in environmentally friendly bags such as bio poly, Recycled/recyclable paper, Degradable polypropylene, Natural Cotton & natural Jute.
At The Printed Bag Shop our aim is to make a difference to the world we live in today and by supplying environmentally friendly bags we believe we can help make the difference.
We have decided to support TreesForLife and for every order of custom printed paper bags we receive we have pledged to plant a tree in our grove. So as our business grows so will our grove.
For every tree we plant on behalf of our customers we will send them a certificate dedicated to them for them to display with pride.
Each tree we plant will help to rebuild the Caledonian forest which once covered over 1.5 million hectares of the Scottish Highlands.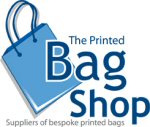 Read more
---
Donations
Donated by
The Printed Bag Shop
23/08/2011