3rd July 2017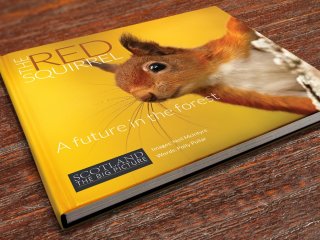 A new book, The Red Squirrel: A Future in the Forest, by award-winning wildlife photographer Neil McIntyre and author Polly Pullar, is helping to support the return of one of the UK's best loved animals to Britain. The book's publisher, social enterprise SCOTLAND: The Big Picture, has pledged to donate £10 from books purchased with a special code to support Trees for Life's work to re-introduce red squirrels to the western Highlands.
Peter Cairns, of SCOTLAND: The Big Picture, hopes the book will raise fresh awareness about the plight of the reds as well as cash to help save them. He said "Neil's beautiful images and Polly's words have helped to highlight how important the wild forest is to squirrels. We love what Trees for Life is doing to bring back both the forest and the squirrels and are pleased to be able to support them in this way."
Trees for Life is an award-winning charity working to restore the native Caledonian Forest and its unique wildlife. Conservation experts at the charity have been carefully relocating red squirrels from healthy populations in northeast Scotland to forests in northwest Scotland, where the species is currently absent despite suitable habitat.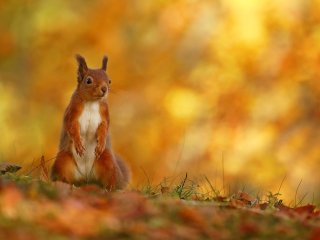 The Red Squirrel Reintroduction Project has so far established four new populations in the Highlands, significantly increasing both the numbers and range of the red squirrel in the UK.
Becky Priestly, Wildlife Officer with Trees for Life, said: "We're hugely thankful to SCOTLAND: The Big Picture for its generous offer to donate to our Red Squirrel Appeal from sales of the book. These donations will help us continue our work to reintroduce this much-loved animal. Local communities are monitoring the introduced squirrels and are now reporting sightings of young squirrels for the second year running, so we know they're doing well."
To obtain a copy of The Red Squirrel: A Future in the Forest and help support Trees for Life, order online at Scotlandbigpicture.com. Use the code STBPTFL10 to have £10 donated to Trees for Life and to save 10 percent. Alternatively, you can donate to the appeal directly at Treesforlife.org.uk/donate
Watch this video to learn more about our squirrel project: