29th May 2019, by Trees for Life. Pictured: Rhona Community Engagement trainee leading a woodland craft activity
On a sunny day in mid-May, 20 primary six and seven students from Kilchuimen Primary School, Fort Augustus, took part in an activity day at the Trees for Life Dundreggan estate in Glenmoriston. The day encouraged the students to connect with nature and introduced them to the possibilities of a career in conservation.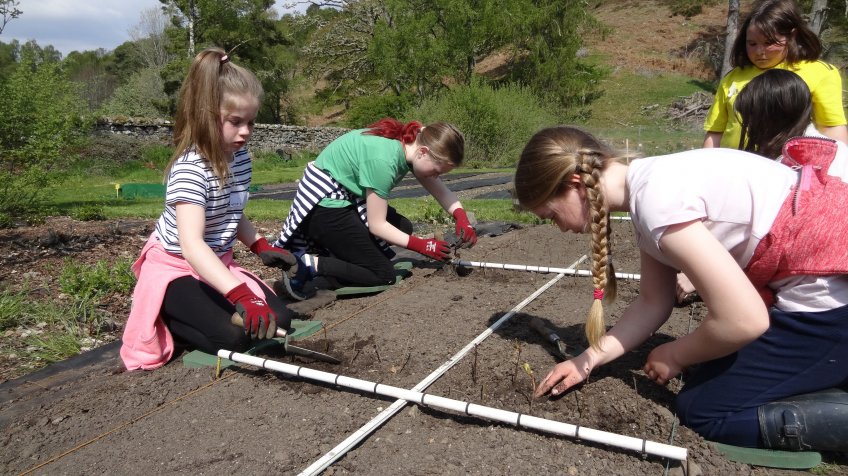 The event was hosted by five Trees for Life trainees who have been on a one-year placement since July 2018 learning rural land skills. The activities involved the young visitors participating in aspects from all the different traineeships, including planting rowan tree seedlings, measuring the ages of birch trees, interactive demonstrations and forest craft activities.
Paul Greaves the Skills for Rewilding training programme manager said, "we were really keen for the trainees to demonstrate to the students that there are exciting and interesting outdoor careers that they could aim for. It was also an excellent opportunity for our trainees to use some of the leadership and practical skills they have gained since joining us at the beginning of the traineeships."
The day was a resounding success and received positive feedback from the students, one commented, "I liked measuring the trees to see how old they were and I was surprised to see what baby trees look like, very different to the older ones."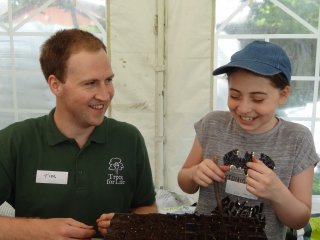 Tim Buchan, one of the tree nursery horticulture trainees, who lead an activity, said, "it's great to have young people involved in growing the next generation of trees as part of this Caledonian Forest restoration project."
The Skills for Rewilding traineeship programme is funded by The National Lottery Heritage Fund. The next group of trainees will start in July and recruitment for the third group will start early in 2020.