13th July 2016
When we purchased Dundreggan in 2008, one of our key aims for the estate was to make it a pioneering demonstration centre for the restoration of the Caledonian Forest in the Highlands.
Central to that vision is our tree nursery, where we grow many of the trees that our volunteers plant at Dundreggan and other sites. Now, the nursery is poised to take a major step forward in its development and we need £20,000 to achieve this.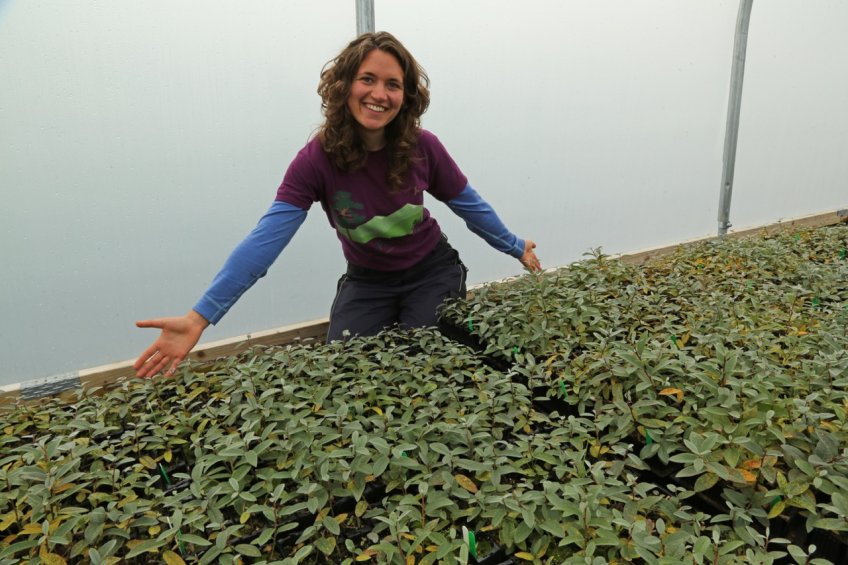 Our nursery is unique in Scotland, because we specialise in growing scarce and hard to propagate trees, such as aspen and juniper, and montane species including dwarf birch, downy willow and woolly willow. We've gained significant expertise with these in recent years, and have also increased our production capacity – we're now growing 60,000 trees annually.
Thanks to donations from our supporters, much of the nursery has been upgraded, but the major exception is our seed preparation and storage area. So while we've now got six polytunnels, a large area for containerised trees and an efficient watering system, seed preparation (the vital first step in the whole propagation process!) still takes place in a dilapidated old Portacabin. Moved there temporarily for a few months in 2012, it is still in place today, with no proper heating or work benches, a very rickety floor and peeling paint on all its walls.
Because of all the interest in rewilding, there's a great opportunity to advance our work now. Your support today will make a crucial difference, enabling us to grow the increased number of trees we need to restore the forest.
With the expansion of our propagation work, and our new partnership with the Royal Botanic Gardens at Kew, where we are collecting seeds for their Millennium Seed Bank Project, we urgently need to replace the Portacabin with a new seed preparation and storage facility that is fit for purpose.
Trees are at the heart of our project, and the nursery is the powerhouse for their production – with your support now, we'll expand our capacity to grow the forest of the future.
A local architect has drawn up exciting plans for a new energy-efficient and ecologically-designed seed preparation and indoor nursery work space. We've already raised £27,500 for this building from some charitable trusts, but we still need to find an estimated £20,000 to complete the funding, and that's where I'm asking for your support.
Here's the difference your donation today will make:
We'll expand our pioneering work in propagating the scarce trees and shrubs of the Caledonian Forest, including dwarf birch, juniper, downy willow and woolly willow.
We'll build on our recent breakthrough in propagating aspen from seed for the first time, to significantly scale up our production of this ecologically-important tree.
The new seed preparation area will enable us to run trainings in specialist propagation techniques for rewilding.
It will also provide a research facility for propagation trials for other scarce Caledonian Forest species such as twinflower and one-flowered wintergreen.
Please help us take this vital next step with the development of our nursery by making a donation today.
UPDATE!
We have now reached our funding for this Appeal. Thank you to all of your generous donations. If you would like to support our other Appeals you can do so via the below link.