25th August 2015
Wild and sexy Haggis Adventures were welcomed with open arms when they dropped into Dundreggan earlier this month to deliver their most recent donation of £2000.
As part of their corporate partnership with Trees for Life, Haggis Adventures bring tour groups to the Conservation Estate to learn more about the work our volunteers carry out, and plant a tree in the 'Haggis Woods' to commemorate their visit.
Some 31 groups will make the trip to Dundreggan during 2015, which we hope will inspire hundreds of visitors to become involved with conservation work, and maybe even come back and volunteer with Trees for Life.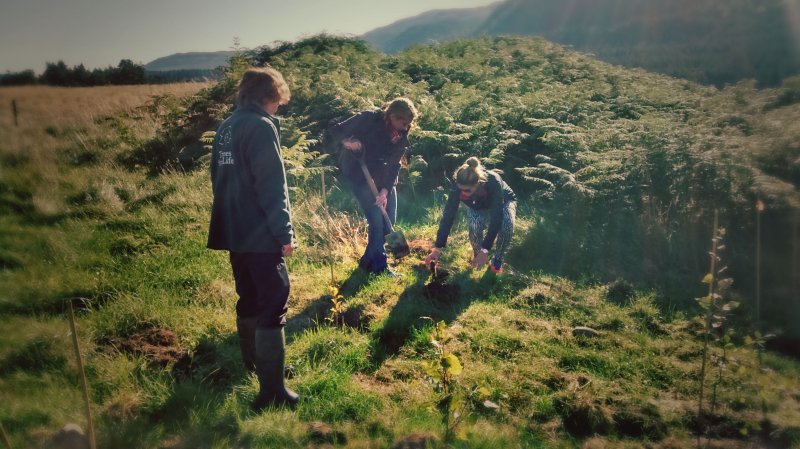 Sharon Dunbar, Corporate Development Officer, said: "We're very grateful for Haggis Adventures' ongoing support for our work and their commitment to Dundreggan. On top of the 31 trees planted by visitors this year, Haggis Adventures have also made an extra donation, meaning that a total of 214 trees can be planted on their behalf in 2015."