Julia Corfield and Rob Edwards wedding/partnership grove
2nd May 2009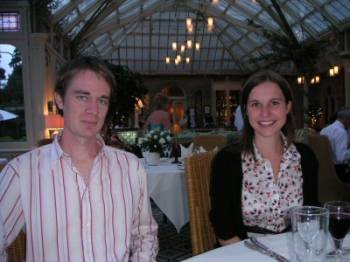 Ju and I both love the Highlands and trees, so planting trees in the Highlands to celebrate our wedding seemed a great idea! We have set-up a grove with eight trees, and we would love it if you could contribute additional trees as a wedding gift to us. Hopefully with your help our grove will become a wood.
We intend to go and visit our grove at some point, so for those of you who are interested (and those who aren't), we will let you know how it is getting on.
Look forward to seeing you on May 2nd.