Shelle Gray and Dave McNeill's wedding/partnership grove
Monday 26 May 2008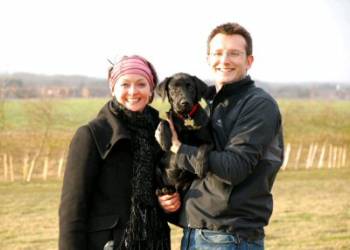 Hi Everyone and Welcome to our Eco Wish List!
Having our wedding in Italy - with guests flying in from England, Northern Ireland, Indonesia, Australia and New Zealand - doesn't exactly make ours the most planet friendly wedding in history, so we were looking for a way to help our celebrations be a bit more carbon conscious when we stumbled upon this inspirational Trees for Life website.
We absolutely love being outdoors and exploring the countryside, and Trees For Life are dedicated to restoring the ancient Caledonian Forest - not to run as a commercial forest harvesting every 30 years or so, but as a wild forest for nature and animals to live as Mother Earth intended.
We would love it if people spent less on the Traditional Wish List and donated here to our Eco Wish List which will add more trees to our Wedding Grove. Hopefully the trees in our Grove will absorb lots of CO2 during their life which will help compensate for all the travelling that's being done to join us and celebrate in Italy.
We plan on going up to Scotland to visit the Grove you have helped plant for us and we know that Bramble will be excited to go there too!
Can't wait to see you all in Tuscany in May!
Lots of Love
Dave & Shelle (and Bramble)
"Love is essential to the growth of Harmony
Love nurtures all growing things;
it unites us all in the great circle of life."
Birch, juniper, willow, aspen and bird cherry were planted at the RSPB reserve at Corrimony in autumn 2008.