Henrietta McClure and Paul Martin's wedding/partnership grove
12th April 2008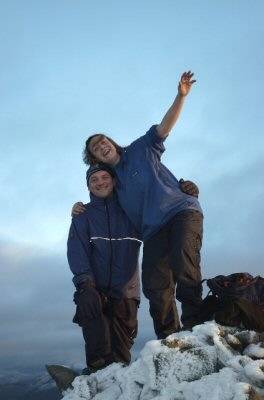 Hello everyone and welcome to our wedding page.
As we explained in our invitations the wedding present we most want is for you to come to join us in our celebration on April 12th. However, if you feel that you would like to give us a gift then can we encourage you to join us by supporting Trees For Life in helping to restore the Caledonian Forest.
We both love walking in the beautiful wilds of Scotland and we would be delighted if you would help us give something back to this environment.
We promise we will visit "our" grove and hope that we can tempt you to visit too - why not break your journey at Dundrennan Road!
All your donations are greatly appreciated.
Love from Henny and Paul xxx
Birch, juniper, willow, aspen and bird cherry were planted at the RSPB reserve at Corrimony in autumn 2008.