John Peter Hyland's memorial grove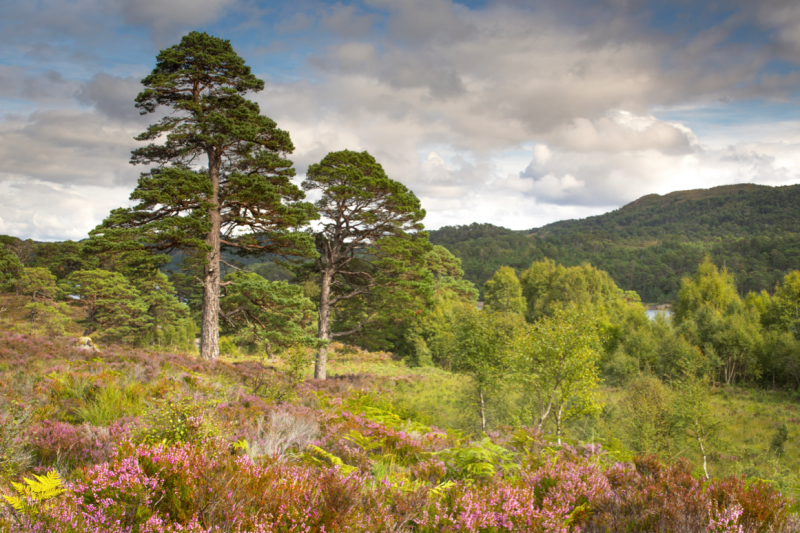 In May of last year, colleagues at Ordnance Survey were shocked at the sudden loss of John Hyland. In a career that spanned close to forty years he was well known and liked across the organisation - particularly in Scotland where he visited many far flung corners of the country to update the mapping. John was based in Glasgow for most of his career and his sense of humour and famous catchphrases reflected his roots in the city. As the saying goes, he was 'a real character' - easily recognised by the 'uniform' he wore for the majority of his career, flat cap, tweed jacket and a smouldering pipe. John enjoyed his job and the great outdoors. He also appreciated the opportunities to meet people and could always raise a smile from those he met, revelling in the exchange of banter. What he couldn't do with his Swiss army knife isn't worth knowing.
Although he took the opportunity for early retirement from Ordnance Survey in 2003, John kept in touch with his friends and colleagues - proudly showing off his grandaughter Sarah when he dropped into the office. He was a great family man, taking great pride in his roles as husband, dad and grandpa and in his home and garden.
John's sense of humour and phylosophical nature are perhaps best summed up in one his favourite quotes when raising a glass of whisky; 'here's to us, wha's like us? Damn few and they're a' deid!'
Wherever John's spirit may flit, whether in his own garden with his loved ones or in the hills, glens and forests of his beloved Scotland, he would be the first to smile at the irony of this his most quoted saying. Here's to John.