A Grove of trees in the Scottish Highlands
Moira's Grove

Moira's Grove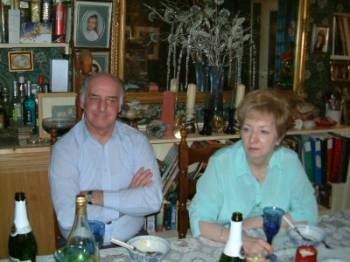 This grove is dedicated to my sister, Moira Jean McVicar, born in the Blitz in London on 3rd. September 1940,on the first anniversary of the outbreak of World War 2, died in California after a long battle with cancer, with the loving support of her life-long friend Doreen, on 3rd. October 2007.
Our roots were in the Highlands and this grove is to declare and celebrate this.
The photo shows her with our brother John McVicar, who did so much to help her to fight her illness, and supported and aided her to go to America, where in the past she had lived for many years, for treatment which unfortunately came too late.
I did not know how much I would miss her until she was gone.