Shirley Russell's memorial grove
28th March 1938 - 7th November 2007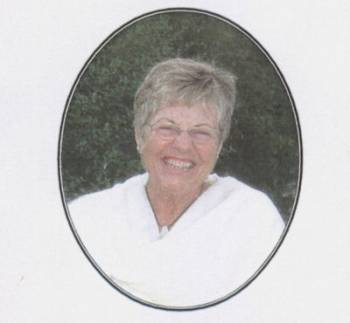 This Grove of Trees is dedicated to the memory of a wonderful lady Shirley Russell. She was one of the kindest and most caring people we have ever known. She was full of fun and laughter and when she walked into a room she lit it up with her aura and presence. Shirley was always reassuring and positive and whenever you spoke to her if you were feeling down, she made you feel better. The world is a much lesser place without her but we will always remember her with great fondness and love.
This poem was in her Service of Thanksgiving and is so reminiscent of Shirley - it is a very fitting tribute.
Life Goes On
If I should go before the rest of you
Break not a flower
Nor inscribe a stone
Nor when I am gone
Speak in a Sunday voice
But be the usual selves
That I have known
Weep if you must
Parting is hell
But life goes on
So....sing as well
Joyce Grenfell
With fondest memories that will not fade
Karen and Aubrey
Emma and James
Ben and Charlotte