The Urban75's memorial grove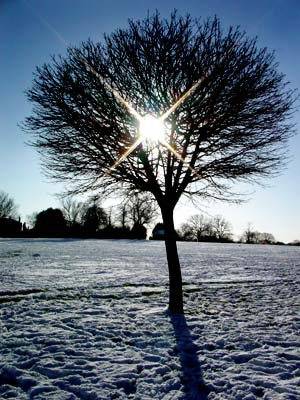 THIS grove is forever dedicated to all those posters from Urban75
who post with us no more.
The Urbanites congregate around a loose collection of shared interests. We come and we go.
And like sunny days, some of us are remembered.
In a rare moment of collective agreement, the Urbanites set up this grove of trees to
commemorate the passing of our friends; people we spoke to, or argued with,
people we cried with, and shared recipes with.
These people gave us advice, and we gave advice to them.
They made us laugh, and we made them laugh too.
They bemused us and befuddled us, while they taught us and entertained us.
The wires that connected us carried their wisdom, their humour, and their uniqueness -
until they were as real to us as the friends we can reach out and touch.
They stand as testament to the fact that you don't have to know
somebody's real name, to know them.
These friends, who to some people were only ever words on a screen,
will be remembered here not for what they achieved in life, or for what they made,
or for what monument they left behind them - but simply for what they said.
It was their words and thoughts that drew us to them, and it was their humanity
which spanned the stretch of space and time that stood between us.
A heartfelt thankyou to our virtual friends from Urban75, who made such an impact on our lives.
The trees we plant here are the fruit of the seeds you sowed.
Farewell to thee, ethereal friends,
free from the words which your spirit transcends.
Free from the pain, from the loss and the fuss,
you cast it behind and it falls upon us.
We will remember the thoughts that you shared,
the lives that you touched, the heart that you bared.
We, who exist in this digital place
of talk without sound, touch without face.
Yet touch us you did, in the most real way -
with hands made of memories of the things that you said,
And deep in our hearts we will all carry this,
for the people who the people of Urban will miss.
So farewell to thee, ethereal friends,
free from the pain that your spirit transcends.
Free from the words that bound you to us.
Finally free. Yes. Finally free.
(by Kizmet)
In Memory Of:
aitch
audiotech/MC5
bigbry
Calva dosser
city.dweller
Demosthenes
e19896 / mozaz
Eddie E
GoneCoastal
grasshopper
Greebo
guinnessdrinker
Hocus Eye
idumea
jez1974
Jock_MacGrim
Kingfisher
little lost lamb
Loki
LostNotFound
Matt Belushi
marco mark
MightyAphrodite
porno thieving gypsy
RareBird
RaverDrew
RedSnapper
RenegadeDog / upsidedownwalrus
ringolevio
sam/phallocrat
StanleyEdwards
SW9
TAE
tbaldwin
teahead
tOka
twentythreedom
White Rabbit