A Grove of trees in the Scottish Highlands
Fifth Wedding Anniversary

Rach and Doug


24/9/2004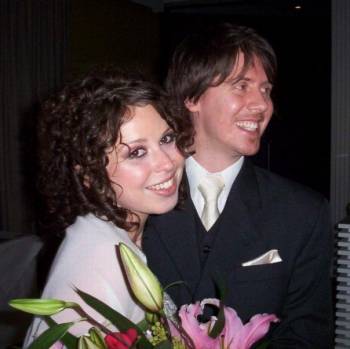 This grove celebrates our fifth anniversary together. We hope that it will grow to be as strong and vibrant as the love we have for each other.
Had I the heavens' embroidered cloths,
Enwrought with golden and silver light,
The blue and the dim and the dark cloths
Of night and light and the half-light,
I would spread the cloths under your feet:
But I, being poor, have only my dreams;
I have spread my dreams under your feet;
Tread softly because you tread on my dreams.