A Grove of trees in the Scottish Highlands
This page and grove are dedicated with love to the memory of

Robert ( Bob ) Ogilvie


20th May 1964 - 23rd July 2007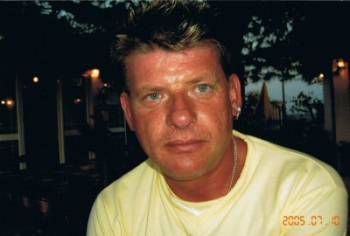 In life Bob meant so much to so many people, a dearly loved and loving husband, devoted and treasured Dad, Son-in-law, Grandson, Brother and a good friend to many.
Bob had a smile that brightened so many peoples lives, and an amazing ability to pick himself up no matter what life threw at him.
Bob's passing has left an incredible void that no one will ever fill.
Our silent tears fall endlessly and if they could build a stairway they would bring him home again.
This grove will grow and flourish in the Caledonian forest in Bob's memory and I am sure Bob will watch them grow.
If my parting has left a void,
Then fill it with remembered joy.
A friendship shared, a laugh, a kiss,
Oh yes. These things I too will miss.
Be not burdened with times of sorrow,
I wish you the sunshine of tomorrow.
My life's been full, I savoured much
Good friends, good times, a loved one's touch.
Perhaps my time seemed all to brief
Don't lengthen it now with undue grief
Lift up your hearts and peace to thee
Heaven wanted me, it set me free