Trevor Alexander Brodie's memorial grove
10/8/19 - 26/8/07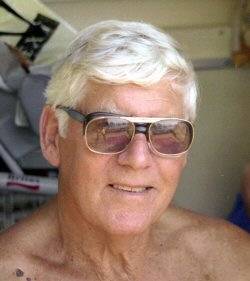 Trevor Brodie was a much loved Dad and Grandad. With a proud military record spanning the Second World War he served his country well. He then served his family well and was always there for us through the occasional difficult times that followed.
He lived for most of his life after The War in the North East of England, but spent most family holidays in Scotland, where he introduced the family to some wonderful places over the years. The memories from these holidays in particular will always be with us. We have endeavoured to continue this love for Scotland's wilder places with his three Grandchildren.
He wholeheartedly approved of what Trees for Life are doing and so we consider this living memorial to be a fitting tribute to him.
Our thanks in particular to the ARRK Product Development Group and the Pyrah family for their generous donations towards this grove.
Always missed and in our hearts: Irene, Alistair and Neil