Pat Hamilton's memorial grove
15th June 1945 - 14th July 2007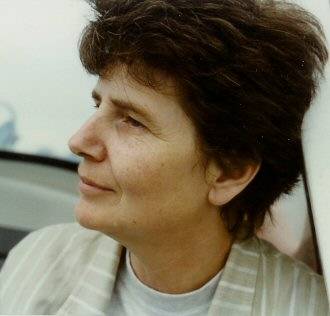 UPDATE
A massive thank you to everyone who contributed to Pat's grove. The trees - Scots pine - were planted on the morning of Thursday 27th March 2008, in the remote, wild and beautiful RSPB nature reserve at Corrimony, just north of Loch Ness. Although it snowed for most of the week, on this particular day the sun came out and it was wonderfully balmy. I buried a small amount of Pat's ashes under the first tree I planted. Later in the day, I scattered the remainder among the standing stones at Corrimony Cairn, the nearest landmark to where the trees are planted. The Cairn is close to Cannich, just off the A831. For the intrepid among you, the grid reference for the trees is nh 350258 but, trust me, it really is remote. Big hugs to Anne Dunlop, Trees for Life focalisers Sasha & Sarah, and work week volunteers Blyth, Sharon, Anthony, Izzy, Emily, Sarah and Carly who all helped to plant Pat's trees.
Lesley Blaker, April 2008
But pleasures are like poppies spread:
You seize the flow'r, its bloom is shed;
Or like the snow falls in the river,
A moment white - then melts for ever;
Or like the Borealis, race,
That flit ere you can point their place;
Or like the rainbow's lovely form
Evanishing amid the storm.