Jennie's memorial grove
Jennifer Helen Brown (neé Mallan) Newlands, Glasgow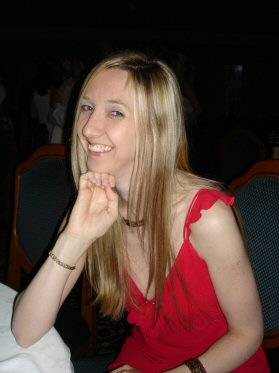 At thirty one years of age our loving, caring, beautiful, intelligent Jennie passed away, with total and dreadful unexpectedness, in her sleep, on the 24th July 2006 (the first birthday of her little boy, Thomas) at Van Mildert College, University of Durham. Jennie was there participating on a residential week study course, as part of the Psychology degree with the Open University, upon which she was engaged.
The truly loved wife of Lindsay, adored mummy of Thomas, cherished daughter of Helen and Peter Mallan, dear sister of John, and beloved aunt of Heather, our dearest Jennie's departure has left a huge void in all our lives.
Jennie was a musician. She played flute with the Glasgow Wind Band, and flute was her 1st study instrument throughout her studies for B.Ed (Hons) Music degree, which she gained from Aberdeen in 1998. She also had a beautiful soprano voice, and sang with the junior section of the Royal Scottish National Orchestra choir, and, later,
with the Glasgow Lyric Choir. In addition, she played piano, recorder and guitar.
After her probationary teaching period was completed with Glasgow Education Department she travelled solo around the world for two and half years, taking music with her, and sharing it with children and young people wherever she went France, Germany, U.S.A., Canada, Australia, New Zealand, Fiji, Samoa. Jennie was a superb teacher, one who encouraged her pupils to achieve their full potential. She had high standards. She expected much, but she also gave much. Those who knew her within teaching spoke of her being popular, a good mixer, willing to go the extra mile, enthusiastic, a woman of absolute integrity and considerable inner strength, sensitive and selfless.
All this, and with a ready smile which endeared her to all.
As Jennie was in her profession, so was she in life. Consistent in character, thoughtful, helpful, someone who,
when she began something always went on to complete it; a girl with a kind and caring heart,
a good sense of humour and a beautiful smile.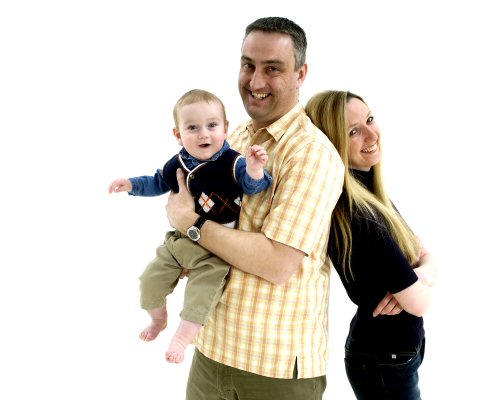 All that she was caught the attention of Lindsay, and when she returned from her world travels in June 2002,
their friendship quickly grew to much more, and on Christmas Eve 2002 they were officially engaged.
The travelling continued, but now with Lindsay at her side. A trekking holiday in Alaska where they camped in the wild, climbed a glacier field, went whale watching, enjoyed sea kayaking and white water rafting, took a sea plane into the Chugach Mountains all in a day's work for a woman who had scuba dived in the Great Barrier Reef and sky dived in New Zealand.
Throughout all her travels Jennie's love for her native land never wavered. She was a deeply patriotic Scot.
To paraphrase the song that her singer father made so famous, "These were her mountains".
The preservation of Scotland and her heritage was important to Jennie. This grove of trees is a fitting tribute to that vision. Her final resting place is on the enchanted Eildon Hills of the Border region.
During most of her teaching career Jennie had shown a particular interest in working with pupils with special needs. Even before she had completed her studies she had worked with adults with learning difficulties in camps in the USA. She worked in many schools specializing in pupils with physical, mental or behavioural problems. On her return to Scotland she started working full time at Kennyhill School in the East end of Glasgow. This school worked with pupils with moderate learning difficulties and emotional, social and behavioural problems. Many came from difficult backgrounds. Jennie achieved many great things with these pupils. Her belief that music can enhance the development of all people was evident in her enthusiasm and her popularity at the school. It was her desire to further help vulnerable children and young people that motivated her to continue her studies onto Psychology.
In June 2004, Lindsay and Jennie were married in Mearns Kirk, Newton Mearns a joyful day for all concerned.
Via Los Angeles and Las Vegas, an idyllic honeymoon in Hawaii followed, which included a helicopter ride over volcanoes, and a submarine trip into the reefs, as well as enjoying Waikiki Beach. A visit to Pearl Harbour followed and then the return journey began. Stop overs in San Francisco and New York allowed them to enjoy cable car rides, Alcatraz and an always to be remembered carriage ride round Central Park, albeit in Scottish style pouring rain.
A week's holiday three months later saw them in Sicily exploring the sites and artefacts of historical interest from the Greek and Roman civilizations, and, of course, climbing Mount Etna.
Hogmanay was celebrated on the Champs Elysees in true Parisian style, and Jennie made the time, with Lindsay,
to place a rose at Chopin's final resting place.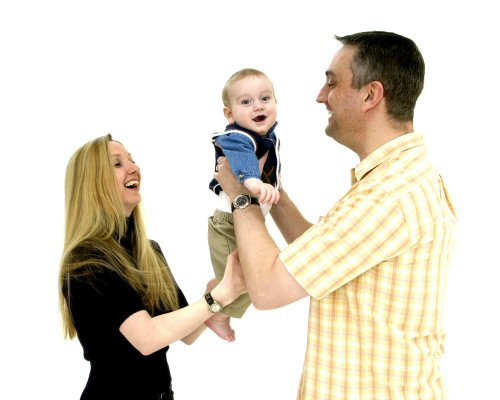 Thomas Dale Rutherford Brown was born on the 24th July 2005 and Jennie and Lindsay's cup of happiness was running over. Jennie was an adoring and wonderful mother, calm and serene. All Thomas' needs and requirements were attended to with the greatest love, and his developmental progress aided by Jennie's meticulous attention.
He benefited from massage classes, signing classes (to help communication prior to speech) , swimming classes,
play groups, and, three times a week, nursery school, to help social interaction, and also to allow Jennie study time for her Psychology degree.
Nothing that might be of benefit to Thomas was overlooked. Time with books, toys, music, trips to the park to feed the ducks, organic foods with lots of vegetables and fruit whatever Thomas needed Jennie and Lindsay provided,
with their deepest love.
In July 2006, Jennie and Lindsay were delighted when a second pregnancy was confirmed. They eagerly anticipated a companion for Thomas, possibly a sister to be named Imogen Helen.
Thomas, fortunately, (if the word "fortunate" can be applied anywhere in this tragedy) was just too young for the full sadness of the situation to impact too much. He was a quieter little boy for a couple of weeks, and pointed at pictures of his Mummy enquiringly, but is fortunate to have a wonderful Daddy, who had always shared the caring of him with Jennie, and who loves him more than anything else in the world. He also has doting Grandparents who would do anything for him, Uncle Johnny close at hand, and a supportive circle of excellent friends and family.
And so he grows, a happy, sturdy little fellow, with a sunny disposition, and a smile that melts hearts.
May it always be so!
"He is the smallest thief in the world", says his Papa Mallan. "He steals hearts!"
And each year, on his birthday, we will remember our darling girl with full hearts. And in our hearts, too, a commitment to Thomas, renewed each 24th July that we, who have the privilege of helping and guiding him through his formative years, will help him to achieve the same high standards of behaviour and character that his mother so gently and beautifully showed throughout her life honour, integrity, patience, kindness, courage.
May we find the strength to achieve the same high standards ourselves, and lead him,
lovingly and by example, to manhood.
Click the play button below to hear the song sung for Jennie
by her father, Scottish tenor Peter Mallan.
Words by Leigh Hunt (1784 - 1859)
Music by Peter Mallan (1934 - 2014)
In the early years of the nineteenth century, the great Scottish philosopher and writer, Thomas Carlyle, moved from Edinburgh to London with his wife Jane, and took his place among the literary illuminati of this fecund time.
In 1835, the poet Leigh Hunt visited the Carlyles at their home in Chelsea. He was so moved by the kiss of welcome given to him by Jenny (Carlyle's pet name for his wife) that he presented her, a day or two later, with a little poem – a poem timelessly, trenchantly, and touchingly lovely, regarding the import of that kiss.
And so, influenced by that poem, our Jennie was named; our Jennie, whose kiss was every bit as inspirational to those of us who had the privilege of knowing her and loving her, as was the original, written over a century earlier.
We were honoured, Jennie, to have stewardship of you during your time in this mortal world. Thank you for your gift of love, and for the sunshine you brought to the lives of so many. And for the legacy of Thomas, child of yours,
and of your dearly loved and devoted husband, Lindsay.