A Grove of trees in the Scottish Highlands
Walk me out in the morning dew...

Dr. James Strachan brBeloved husband, father, son, brother & friend


31 March 1950 to 1 March 2010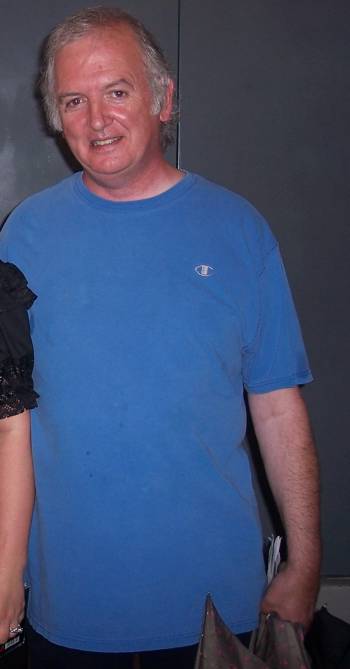 Dr. James Strachan passed away on March 1, 2010 in New York. Dr. Strachan was born on March 31, 1950, in Stranraer, Galloway, Scotland, to Robert and Isabella (Ella) Strachan. He received his Ph.D. in Chemistry from the University of Strathclyde, School of Chemical and Material Sciences (Department of Fibre Science and Textile Technology), in Glasgow, Scotland under the direction of Dr. Bill Lonie. His doctoral thesis was entitled: "Industrial Research into Problems of Imparting Consistent Levels of Felting Resistance to Wool-Cotton Blended Fabric." Jim had a long and distinguished career in industry. His most noted achievements included being a key member of the fiber optics team at Standard Telephone (now AT&T), where he made significant contributions to the transatlantic fiber optic cable technology that transformed telephone service in the 1980s. Jim also made significant contributions to the development of the protective carbon shells now standard for all Formula One/NASCAR race cars as well as the carbon fiber plates currently used in mammography on both sides of the pond. Dr. Strachan's most recent position before retiring in 1998 was Operations Director of BTR (British Tire & Rubber) in the Antivibration Systems Group in Trowbridge, United Kingdom.
A gentle spirit and gentleman under all circumstances, Jim had a real joy for life. He particularly enjoyed family, good friends, good food and good music. He was an avid fan of Jimi Hendrix, Tim Rose, Keith Emerson, Phil Lynott, The Kinks and Skip Bifferty.
James is survived by his wife, Karen A. Costa-Strachan; his son, Christopher James Strachan; his brother, Robert Strachan (London), and his mother, Ella Strachan (Stranraer, Scotland). He was predeceased by his first wife, Mary E.C. Strachan, in 1995, and father, Robert Strachan, in 1992.
To my beloved husband, the day you left you took my heart. Although my world has crumbled & my life will never be the same, I am a better person for having known you. Our time together was short but I cherish every memory. I dedicate this Hendrix song to you, my one and only love...rest in peace...until we meet again some day:
Angel came down from heaven yesterday
She stayed with me just long enough to rescue me,
And she told me a story yesterday,
About the sweet love between the moon and the deep blue sea.
And then she spread her wings, high over me,
She said she's gonna come back tomorow.
And I said "Fly on my sweet angel,
Fly on through the sky,
Fly on my sweet angel,
Tomorrow I'm gonna be by your side"
Sure enough, this morning came unto me,
Silver wings silhouette against a child's sunrise,
And my angel, she said unto me,
"Today is the day, for you to rise.
Take my hand, you're gonna be my man, you're gonna rise."
And then she took me high over yonder.
And I said, "Fly on my sweet angel, fly on thru the sky, fly on my sweet angel forever I will be by your side".
Fly on through the sky,
Fly on my sweet angel,
Forever I will be by your side!"
All my Love...Always...Kari-Anne...
When you "walk out in the morning dew...", may you find it settled peacefully on your own grove of trees in the Highlands of your beloved Scotland...