A Grove of trees in the Scottish Highlands
Memorial Grove

Patricia Webb


01/01/1934 to 29/05/2010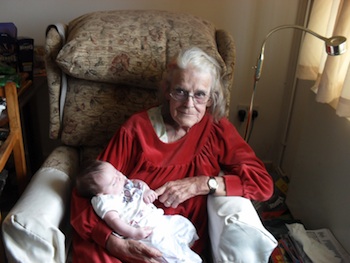 Pat passed away on 29th May, at peace after a long illness.
Loving wife, mother, grandmother and great grandmother as well as sister,
friend and one of the strongest people we knew.
Although suffering with Crohn's disease for many years she never felt sorry for herself
and often use to say there is always someone in this world worse off than me.
Pat loved her family, as they love her still; she loved to watch the wildlife going about its daily business,
she loved Scotland and the Lake District but her biggest love was for her husband, Keith,
together for many years, lovers, friends and soul mates.

Rest easy mum, we'll do our best to look after him for you.
Her strength gave us strength and we will miss her with all our hearts.
God saw you getting tired, when a cure was not to be,
he closed his arms around you, and whispered come to me.
In tears we saw you sinking, watched you fade away,
our hearts were almost broken, you fought so hard to stay.
But when we saw you sleeping, so peacefully free from pain,
we would not wish you back, to suffer so again.
So keep your arms around her lord, and give her special care,
make up for all she's suffered, and all that seemed unfair.