A Grove of trees in the Scottish Highlands
Memorial Grove

Norah Edith Thompson


25/10/25 - 02/10/2009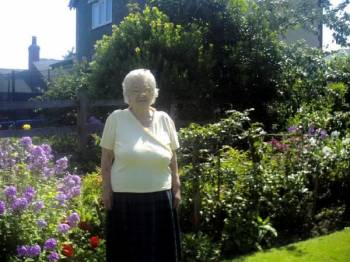 Norah was born in Hucknall, Nottinghamshire, and lived in the town all her life.
She was a much loved, and devoted Wife, Mother, Grandmother, Sister, Mother in Law and Aunt, and her greatest joy was her extended family and being with them.
Norah loved being in her garden, watching what she had planted grow and flourish and seeing it in all seasons.
She paid several visits to Scotland and loved the beauty of the Highlands.
This site is dedicated to her by all her family who miss her very much.