A Grove of trees in the Scottish Highlands
Come fishing on the Averon.....Come climb Ben Wyvis...

Dr.Peter Anderson Rockley


29/1/1942 - 30/6/2010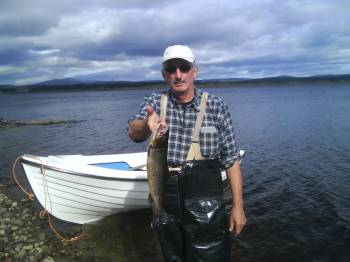 Peter was born at Acharacle,Argyll of a Scottish mother and English father.His childhood was spent in Rugby where he was educated,later he studied medicine at St Andrews.He served as a medical officer in the RAF and then worked as a GP, first in Brant Broughton,Lincs and subsequently for 30 years in Saffron Walden,Essex,being well respected in both communities.
Peter enjoyed outdoor activities from an early age - fly fishing holidays in Scotland were the highlight of his year while in Rugby.Later he enjoyed travelling the world ,studying French,cooking,hosting parties and he developed numerous other outdoor activities - shooting,golf,cycling on his tandem,flying model aircraft,hiking and especially fishing in the rivers and lochs in Scotland - how proud he was the day he caught a salmon on the Averon!
As life progressed,he was actively pushing his roots deeper into the soil of Scotland but sadly fate decreed otherwise ....
Peter stood out from the crowd for the best reasons - he did much for others and people mattered to him - knowing him was a priviledge. He was a free spirit of the Highlands, like the Scottish Wildcat,so may generations of Wild Cats thrive in his grove .
Rest in peace ,Peter,alongside Mr Sooty,Julie ,Bouncer,Poppy,Sally,Wallace and Gilly until we all meet at Rainbow Bridge .....
Love from the Woolly Mammoth ,Penny ,Sheba and all your friends