Francesca Anne Hewson's memorial grove
4th October 1997 - 20th December 2010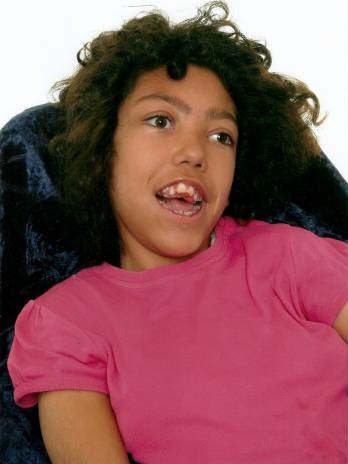 "Golden"



I was born on 4th October 1997. My first week was spent in neonatal but all seemed well when I left for home. Six weeks later I started having seizures and have been in and out of hospital ever since. Spontaneous fractures, feeding difficulties, a scoliosis and more recently appendix and bowel problems all took their toll but didn't dent my sociable, happy nature.
I always have a smile on my face. You know it costs nothing but can give so much; it is a moment, the memory of which can last forever. I always get smiles in return. Whenever I am out & about a smile seems to draw people to come & have a chat.
A smile really is infectious!
I have great support and love from my family & friends. I live with my mummy, daddy and 2 very cheeky brothers: Matthew & Sam. Daddy loves calling me curly as I have very curly hair. Mummy makes me work hard with my physio but I do so enjoy the rough and tumble of it all. My brothers like to help feed me and I love all their kisses & cuddles the best medicine ever!
All of my teachers & carers are fantastic and are like an extension to our family.
I love being part of a group - being pampered and listening to gossip. I am so lucky to have so many genuine friends maybe something to do with that smile of mine?!
Pink is my favourite colour and my favourite activities include hydrotherapy/water play, stories, music, lights and sensory toys.
I like to be out and about especially the park and countryside. I love it when my Mummy & Daddy take me around the park although they do get a little tired. Whether that's me or them getting older or a combination of the two, I'm not quite sure!
Despite being in my wheelchair my family have taken me to many places that were sometimes difficult to negotiate - the summit of the Cairngorm Mountains was achieved by mountain railway.
One time we went to Scarborough Castle which is at the top of a very very steep hill. We managed to get the car quite close,
but then decided to take a stroll along the beach at the bottom of the hill. Getting down was no problem but climbing back up was another story - it took all the strength of my Daddy, Uncle Brian & Uncle Andrew to push me back up to the top but was great fun as they had to push very fast. I giggled all the way back up the hill!
It is time for me to go now as God is calling, but remember......
"We shall never know all the good that a simple smile can do...........Let us always meet each other with smile,
for the smile is the beginning of love......" - Mother Teresa​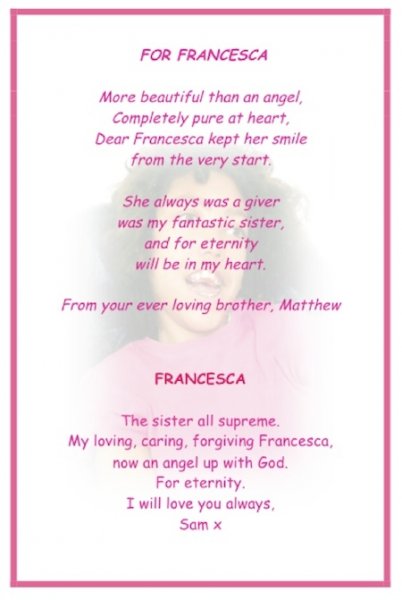 "Ave Maria"
Godfather Kenny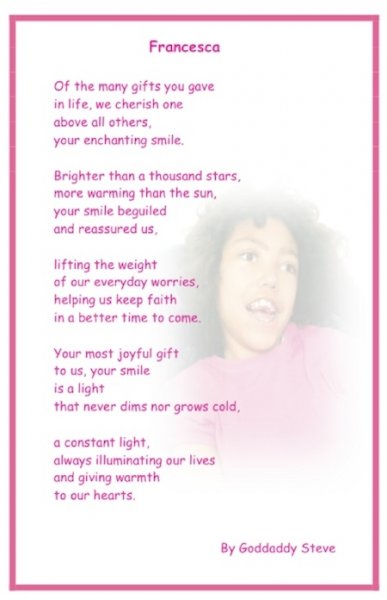 "Somewhere over the rainbow/Wonderful world"
PLANTING TREES IN THE CALEDONIAN FOREST