Lisa Shipman and Martin Johnson's wedding/partnership grove
5th May 2007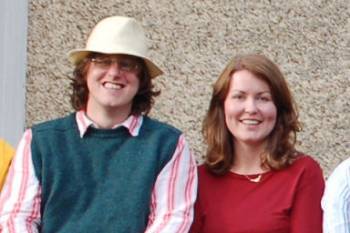 Martin and Lisa have been a couple for over seven years and are getting married in May 2007. They are both environmental scientists and keen protectors of our natural heritage. They love the Great British countryside, demonstrated by their impending honeymoon in Ireland.
In recognition of this we have set up a Wedding Grove of trees for them to be planted in Scotland, somewhere we know that Martin in particular has great fondness for.
The first eight trees have already been planted, each additional 5 donation means another tree will be planted in honour of their wedding. They will receive a certificate to commemorate their grove and a dedication to them will be read out at the time of its planting. As many guests are flying to the wedding you could use this opportunity to buy them a tree as a way to off-set the carbon emissions of your journey to the celebration.
Congratulations Martin and Lisa we all wish you a happy life together.