A Grove of trees in the Scottish Highlands
Wedding

Paul and Becki Garratt


10th September 2011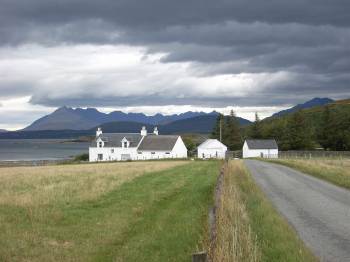 Gaelic Wedding Blessing
Mile failte dhuitle d'bhreid,
Fad do re gum robh thu slan,
Moran laithean dhuit is sith.
le dintiatheas is led'ni bhifas.
A thousand welcomes to you, with your marriage kerchief,
may you be healthy all your days.
May you be blessed with long life and peace,
may you grow old with goodness and with riches.
( Rev. Donald Macloed,minister Duirinish, Skye, Scotland)
May you recieve God's blessing and love
as you commit your lives to each other.