A Grove of trees in the Scottish Highlands
To know her was to love her.

Pat Steel: friend, wife, mother, artist.


21st September 1949 - 25th September 2010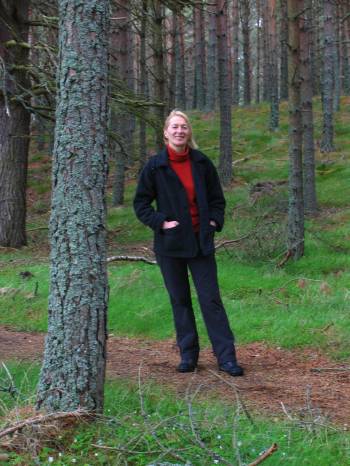 Three poems for Pat:
Every river I try to cross
Every hill I try to climb
Every ocean I try to swim
Every road I try to find
All the ways of my life
I\'d rather be with you
There is no way
Without you.
Runrig
Remember me when I am gone away,
Gone far away into the silent land;
When you can no more hold me by the hand,
Nor I half turn to go yet turning stay.
Remember me when no more day by day
You tell me of our future that you plann\'d:
Only remember me; you understand
It will be late to counsel then or pray.
Yet if you should forget me for a while
And afterwards remember, do not grieve:
For if the darkness and corruption leave
A vestige of the thoughts that once I had,
Better by far you should forget and smile
Than that you should remember and be sad.
Christina Rossetti
And did you get what
you wanted from this life, even so?
I did.
And what did you want?
To call myself beloved, to feel myself
beloved on the earth.
Raymond Carver