A Grove of trees in the Scottish Highlands
To celebrate the life of our brother:

Derek Samuel Craig


18th June 1953 - 24th November 2011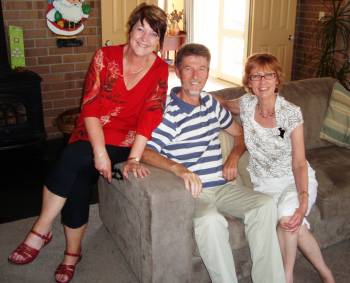 Derek, your courage, determination and bravery were an inspiration to us all.
As our 'Big Brother' you were the best!
As a loving husband, father, son, brother-in-law
and friend you will be so very sadly missed.
We will all hold our treasured memories of you in our hearts forever.
May the trees in your grove grow strong and tall
and be a living memorial to you ... now at peace.
You've Got a Friend
When you're down and troubled
And you need some loving care
And nothing, nothing is going right

Close your eyes and think of me
And soon I will be there
To brighten up even your darkest night

You just call out my name
And you know wherever I am
I'll come running to see you again

Winter, spring, summer or fall
All you have to do is call
And I'll be there
You've got a friend

- Carole King