A Grove of trees in the Scottish Highlands
To my Wonderful Nan,

Lily Duckworth


1904-1988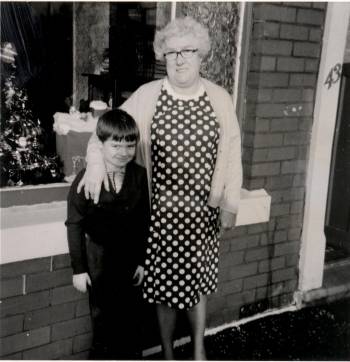 I would like to dedicate this grove of trees in memory of
my Nan, Lily Duckworth.

This lady gave me my love of the natural world even though we had no car, she would take me to the local
museum in Blackburn to show me the various exhibits on display. I was always fascinated by the beetles and
many years later after a visit to Peru and finding my first Harlequin beetle,
I realised there was something familiar about it.
It was when we returned to the museum some time later that the memory came back to me and I saw the beetle in its case. I always wonder if my Nan ever thought that one day, her only grandchild would see these things in real life. She would also make me watch the World About Us programmes on the BBC.
The seed she planted has led me down many paths to many adventures and given me a
never ending interest and fascination of the natural world.
In this day and age, too many people are out of touch with the natural beauty around them
and take too much for granted.
We must endeavour to preserve and conserve this world, though very hardy it is a fragile place
in the hands of man and there is no where else in the universe like it.
We only borrow this world from our children!

Thank you Nan for all your love and kindness and for teaching me so very much.
Your Grandson,
David Hilliard