A Grove of trees in the Scottish Highlands
Welcome to the world little one

Georgiana Heather Irene Walls


28th May 2013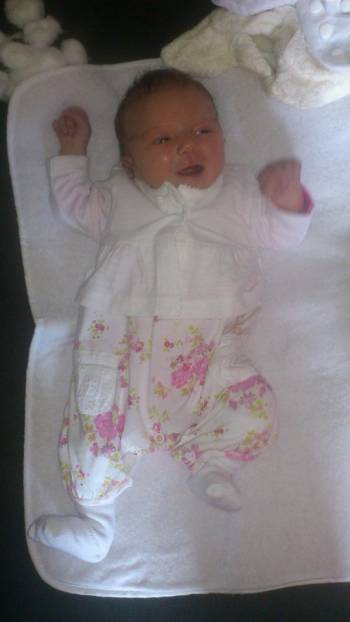 A tiny shoot pushed through the earth,
A tree was born today.
The sun shone upon its leaves,
New life had found its way.
The little shoot grew and grew,
A tender sapling she became.
Sheltered by her family's shade,
She'd grow to do the same.
In Summer she grew the greenest leaves,
To Autumn gold she clung.
Sleeping through the long, cold Winter,
She blossomed when Spring had sprung.
Her roots grew deep on Wetherhill,
With nurture of sun and rain.
Her branches reached for the stars above,
She had grown yet again.
She welcomed in the birds and squirrels,
To them she was their home.
They returned to build their families,
From wherever they would roam.
For many years she stood tall and true,
Her head firmly in the cloud.
With her strength and grace and beauty,
Her family would be proud.
The magic of this story is
In every tree we need.
It's true that the greatest forest grows
From the tiniest little seed.
Copyright Fiona J. Hutton 2013