A Grove of trees in the Scottish Highlands
Our little piece of bonnie Scotland

Richard and Helena Waldron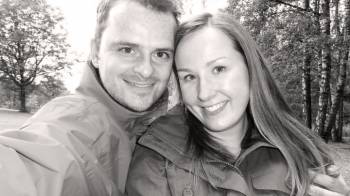 Let us lay down our saw and bow,
Instead to dig and plant and sow,
Just smile and feel the cooling wood
Where countless generations stood.
Stand back and feel the gentle sway
Of every night and every day,
Majestic! May we ever see
A sacred space for every tree.
From 'A Sacred Space for Every Tree' by Paul Murdoch
Scotland, its woods, hills, lochs and glens,
will be forever in our hearts.