A Grove of trees in the Scottish Highlands
A Memorial Grove For

Aundrea Jane Pendlebury (Smith)


18th November 1974 - 21st July 2013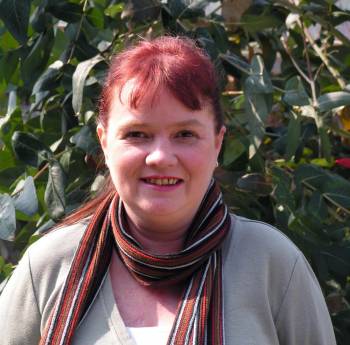 This grove is dedicated in memory of
Aundrea Jane Pendlebury (Smith)
Aundrea had a great personality.
All through her long illness she always
thought of others before herself.
She would go out of her way to help anyone in need.
Aundrea had a great zest for life, loved all kinds of music and quite often had a cheeky way of expressing herself.
She was the life and soul of any party.
Aundrea did a fantastic job of bringing up her son Matthew.
She had a huge impact on many peoples lives and will be greatly missed by her son Matthew, her mum & dad,
Bernard and Mary, and her brothers & sisters, Dawn, Mark, Susanne, Martyn and their partners.
Aundrea was also a much loved Aunty, Niece & Cousin
and a great friend to all who knew her.
Now united with her eldest brother, Gordon.
The following poem was written in memory of her by
Amanda Mae Hill
Whether sunbeams shine, or snow descends,
We'll remember how you fought until the end.
When time has passed,when we grow old,
Stories of your bravery will still be told.
You may not be here in body any longer,
But your determination has made us stronger.
Your cheeky quips and honest ways,
Will stay with us, through all our days.
The best of you will live in us all,
Not to never slip, but to get back up when we fall.
To love each other and be kind, do not tire,
Be consumed with what's to transpire.