A Grove of trees in the Scottish Highlands
June Lomax

RIP dearest June


29th June was June's birthday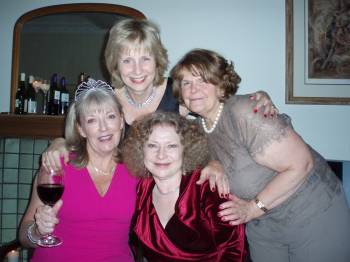 June was a dear friend and is very sadly missed.

She succumbed to cancer and passed away on Boxing Day 2012.
Maggie, Elizabeth and Lynn have fond and very happy memories
of great times spent in her company.
Lots of laughter, late nights and fun.
We always raise a glass to her memory
when we get together.