A Grove of trees in the Scottish Highlands
Trees for Poppy

Poppy Westwood


19/01/1936 - 20/05/2012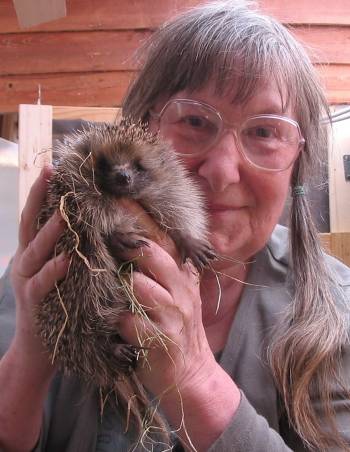 In memory of Poppy Westwood, my wonderful mum, who was a very creative and talented mixed media artist and papier mache sculptor who exhibited widely and taught many adult students before retiring. She carried on creating artwork and exhibiting right up to her dying days. Mum had an abundance of pets over the years, particularly cats, she loved wildlife and used to rescue underweight hedgehogs and feed foxes, she won awards for the complex wildlife gardens she built up at the little bungalow she lived in at Herne Bay from 1996 to her death in May 2012. At all her exhibitions she would pin some little printed pages up of quotations that reflected her love of and concern for the natural world. She particularly loved trees and one of those quotations was as follows:
"The man who plants trees is performing an act of pure virtue.
He is creating choirs for the songs of innumerable birds and orchestras through which the winds may play an infinity of music. He is giving shelter to a multitude of humble creatures and providing canvas on which Nature may paint her fairest pictures.
He is enriching the earth and bringing the hills nearer to the heavens; without arrogance he might claim that he is playing the part of God. Indeed he might claim that he was playing it rather better."
Beverley Nichols 'The Unforgiving Minute' Chapter XVI
It is because of this I feel that planting a grove is a very fitting memorial, and particularly in Scotland as her father was Scottish.
Poppy was buried in a natural woodland burial site and a hawthorn tree marks her grave. She also particularly dearly loved silver birch trees.