A Grove of trees in the Scottish Highlands
Celebrating the life of

Morgan David Ross Nicol


21st February 1993 - 21st April 2014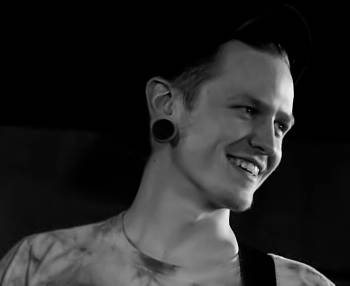 'Sociability is a big smile, and a big smile is nothing but teeth. Rest and be kind.' - Jack Kerouac
Much of Morgan's life has been spent having 'adventures'. Most recently, diving wrecks off Orkney and completing a charity bungee jump. Even when in a full leg plaster, at the age of two, he managed to walk round The Hermitage, using his wheelchair as a zimmer. His other favourite haunts were the wide open spaces of Perthshire and coastal vistas of Orkney. There wasn't a tree that couldn't be climbed or a ditch that couldn't be jumped. He invariably came home with pockets full of 'treasure', a huge smile, and torn jeans. The freedom of wild open spaces was where he was most happy. He was our own 'blur of fur and red trousers'.
'This looks like a good place for a picnic', said Old Bear, spreading the cloth out under a tree. They had a wonderful feast, finishing every crumb in the basket, then they stretched out in the sun to rest.
'I know', said Little Bear, suddenly leaping to his feet, 'let's have another game of hide and seek.' But there was no reply. Leaning against the tree and full of food, all the other toys were fast asleep. - Little Bear Lost by Jane Hissey.
We would like to remember him walking in dappled light as it bursts through the tree canopy bringing
new life and new hope.
It's in the Spring we will miss him most. He was a truly exceptional, funny, kind, creative young man,
who gave of himself freely. The world is a less colourful place without him.
Rest easy Little Bear