A Grove of trees in the Scottish Highlands
ARC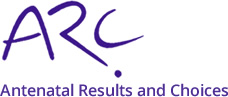 ARC has often heard from parents that they find it helps to do or create something that marks the loss of their baby.
Planting a tree in the ARC grove may provide you with a special and permanent way of remembering.
We have partnered up with Trees for Life to be able to make this possible.
10% of each donation you make will be donated to ARC.
If you'd like to dedicate a tree or donate to this grove then 10 per cent of all sales will be donated to ARC.
Please ensure you enter ARC in the 'link from another site' in the 'where did you hear about us' section.