A Grove of trees in the Scottish Highlands
Beespoke Tours
5 January 2015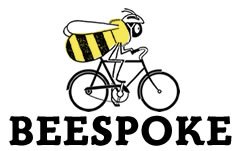 Beespoke Tours provide a good value, comfortable and fun way to try out longer distance cycling. Ideal for first timer and seasoned cyclist like, our tours go from London to European cities and are fully supported with a tour leader and back-up vehicle.
Our riders travel in small, friendly groups at a comfortable pace, stay in interesting places and eat great food, all at a comfortable pace which allows you the opportunity to take in the scenery and reconnect with the world around you.
A crucial part of our mission is to make holidays as environmentally sustainable as possible and we continually seek out ways to do this in all areas of our business. We use low-impact accommodation such as eco-hotels and glamping, source food locally along our routes and use wind-powered hosting for our website.
Our support for Trees for Life is really important to us as an additional way to give back to the environment, by planting trees for each person who comes on our tours. We make the effort to minimise our impact on the environment and by supporting Trees for Life we aim to redress the balance of carbon dioxide released. Both our Directors have volunteered at Trees for Life and found its work inspiring and encouraging, and we appreciate this opportunity to support a sustainable future for our planet, aligning with others who share our values.