Please help the wee trees - only 25 acres of montane willow scrub is left in Scotland!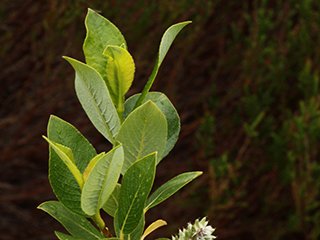 The Trees for Life nursery has an enviable reputation for being able to produce rare and difficult to grow species. Unlike commercial nurseries where trees are grown primarily for forestry, we focus on, and specialise in the 'wee trees', the smaller heroes of the forest such as woolly willow and dwarf birch.
When free from grazing pressure, trees are prolific reproducers. We likely have childhood memories of planting an acorn and watching with delight as a tiny oak appeared. However, in the Scottish Highlands, natural processes are under constant strain from high numbers of grazing animals such as deer. Seedlings and saplings stand little chance against hungry herbivores.
We focus on the mountain specialists, which provide so much benefit, because this unique habitat has all but vanished from the Scottish landscape. In a natural setting, trees gradually phase out through the treeline, becoming stunted and twisted due to the more extreme conditions. The mountain areas of Scotland are where you should find these specialist montane species, but almost none remain.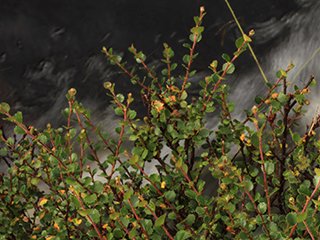 These trees are just as important as other woodland species: like all trees, they capture carbon locking it away; they slow water run-off on the slopes helping to prevent flooding further down in the glens; and of course, they provide unique habitats. Wildlife that prefer higher elevations thrive in these wooded areas. Golden eagle soar above the mountain tops searching out prey such as mountain hare who find shelter amongst the low-lying branches.
Whilst we are specialists at propagating native Caledonian Forest species, we still need to buy in certain skills from time to time. For example, to find rarer species such as woolly willow and downy willow we need climbers to abseil down to take cuttings from the ledges and rocky crags where these trees make their homes. Years of over-grazing means these inaccessible places are the last holdout for trees that once covered the tops of mountains throughout Scotland.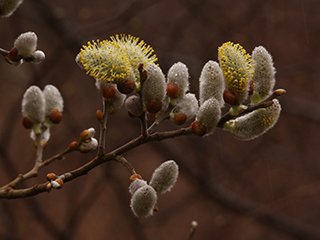 The trees we grow will find homes across the Highlands: many will be used at Dundreggan in, for example, our new Beinn Bhan forest, planting for which begins this Spring; and many will be planted by our volunteers in Glen Affric through our partnership with Forestry Commission Scotland. A selection of seeds will become part of Kew's Millennium Seed Bank, securing the future for these plants. Once planted and established, these wee trees will encourage other life to return from fungi to insects and the birds and mammals that need this unique habitat to survive.
How you can help
Awareness of the important work we do in our nursery with these wee trees is spreading and we are very grateful to a number of trusts, individuals and companies who are kindly supporting the nursery this year. We need to raise an additional £25,000 to ensure we are able to achieve all of our plans over the next two years.
A donation of £6 could pay for a wee tree to be planted
A donation of £18 could buy 100 root trainer modules for growing young trees
A donation of £30 could buy a pair of secateurs
A donation of £75 could support a volunteer for one day
With your help, we can secure the future of Scotland's rarest tree species.