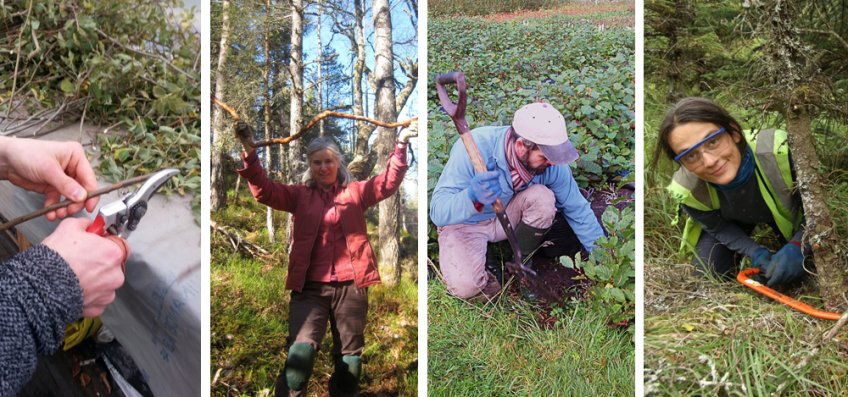 Upcoming conservation days (updated monthly)
Weds Oct 11th Dundreggan, Glen Moriston.
Tree nursery. Planting on site and elsewhere is in full swing so the main task this month will be keeping the planters happy and occupied with trees. The tasks will include packing up more trees in the polytunnel and lifting trees from the outdoor beds. There may also be some seed or acorn collection, depending on the weather between now and then.

Weds Oct 18th Glen Affric area, tree planting.
We will be planting birch, and perhaps some willow, at a fabulous spot above the shore of Loch an Eang. Shortish walk onto site but the work will involve digging on rough ground.
Please complete the form below to register your interest in a conservation day: