"Beautiful place. Enjoyable work. It's great to be able to contribute to nature so directly."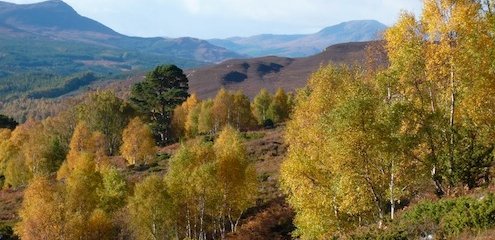 Owned by Trees for Life, Dundreggan is an area of 10,000 acres of land in beautiful Glen Moriston, near Loch Ness. Adjoining the River Moriston Special Area of Conservation, its ancient woodlands include a remnant of Caledonian pinewood and rare birch-juniper woodland. With a diverse range of montane habitats, moors and burns, Dundreggan is a haven for biodiversity, supporting many rare and endangered species.
Dundreggan is the location of our two weeks: Rewilding Dundreggan and Tree Nursery Weeks - please visit these pages for further information about the conservation work you will help to carry out.
Watch this video from volunteer Kim Grant who volunteered on a Rewilding Dundreggan conservation week.
Click on an image below to view the gallery.