Project Wolf aims to create a landscape of disturbance within and around the woodland area at Dundreggan, keeping any deer on their toes and less likely to spend time munching seedlings.
Part of our reforestation strategy at Dundreggan Conservation Estate is about reducing browsing pressure from deer in and around our semi-natural ancient woodland fragments in order to encourage young seedlings to flourish and create the next generation of forest giants. We are continuing to cull red and sika deer to agreed levels but we want to give young seedlings a better chance of survival in the crucial time in spring and early summer. Without hunting activity and without big predators, there is nothing to stop deer making a feast of newly emerging seedlings at this time.
What will I be doing?
Quite simply, you'll be going for regular walks through the woodland and out along the fringe of the existing woodland. It is key that this is done during evening, night and early morning. As part of a team of 3 "wolves", you'll be walking amongst woodland in the dark and at last and first light along along trails or off-piste once you get familiar with the woods. You'll need to rest and catch up on sleep during the day or on days off.
Where will I be accommodated?
You'll be staying with the "pack" at a chalet immediately adjacent to Dundreggan. This is one of two chalets owned by our neighbour. There are three beds (two singles and a double), cooking facilities and a shower, plus social space. Please be prepared to share a room with another volunteer. The chalet is five minutes' walk from Dundreggan Lodge. Trees for Life will supply bed linen and a food allowance of £35 per volunteer per week. We'll also provide a tent within the work area as a bolthole for bad weather, or just as a place to rest for a while during the shift.
Who will I work with?
The project is being managed by Doug Gilbert, who is the Operations Manager at Dundreggan. Day to day liaison will be through Doug or through Allan Common the resident stalker/deer manager.
What skills/experience will I need?
You need to have experience of walking safely on rough ground and a good sense of group working in difficult terrain. You need to be supportive of other members of the "pack" and take responsibility for your own and others' health & safety. You'll need to be reasonably fit and willing to rough it in a tent with the rest of the team from time to time. You need to be willing to take on adventure but capable of judging when it is better to stop and take stock.
What clothing/equipment will I need?
Trees for Life will supply you with some more specialist equipment like torches, reflective jackets, communication equipment but you should have a good pair of reasonably watertight walking boots with vibram-type soles for good grip in wet conditions (wellies or trainers are not suitable) and effective waterproof outer clothing. You should bring a 3/4 season sleeping bag and lots of warm layers.
What else do I need to know?
It will be tiring! Staying awake and physically active in the small hours of the night can take its toll. Sleep deprivation may make you feel a little disorientated but we will aim to give you plenty of rest in between times. You'll be out and about at times of night when most people are asleep but when lots of wildlife is active. Dundreggan is home to badgers, pine martens, foxes, owls and bats, amongst other nocturnal creatures so there is a chance of some great wildlife experiences.
The spring is a very busy time for the tree nursery at Dundreggan so if you feel up to it during more normal hours, there will always be plenty to do there! There will also be opportunities to learn more about all the work we do at Dundreggan from planting trees to recording moths.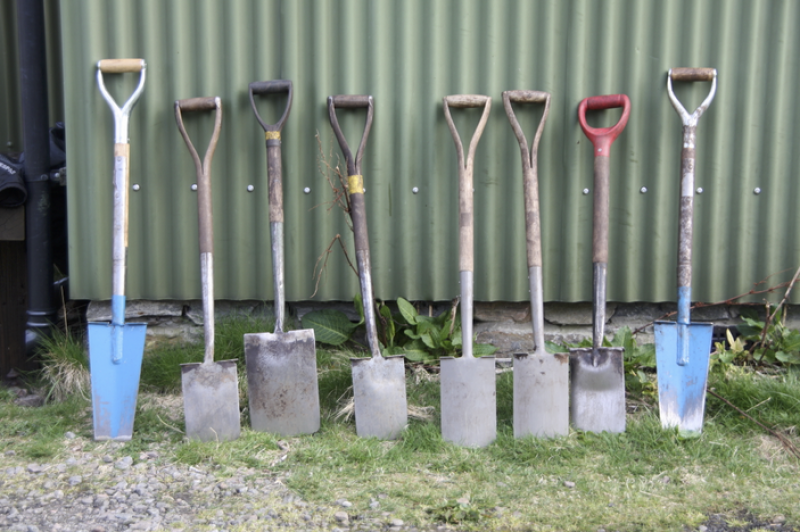 All places are full and we are no longer accepting applications.